Every organization has piles of data either stored or archived at their firm. A lot of this data is stored for a longer duration than you can think of. What is the primary purpose to save or store them? Any idea?
The data is stored as evidence of the work done and is used to learn more about your business. Data analytics can help you to explore more about your current and future prospects. A good ERP software can help derive analytics and do miracles for your business.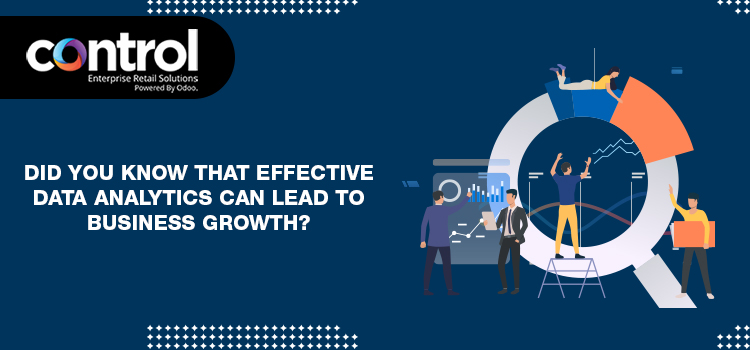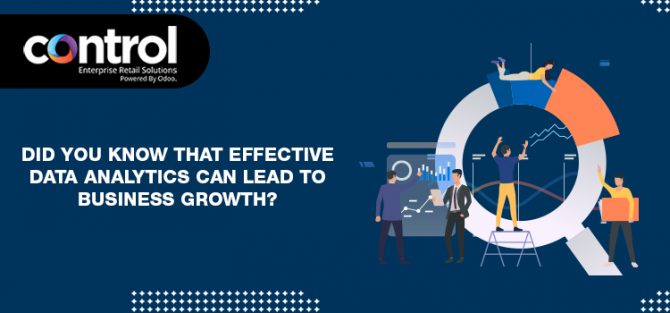 Discussed here are a few impacts of effective data analytics on your business-
Reduced costs
Primarily, it is important to understand the nature of your business. Regardless of the industry, you belong to, every business experiences a peak season, stagnant phase and downfall. It is essential to determine these three seasons in your product life cycle.
Data analytics can help you get answers to all these seasons. It helps measure the sales and purchases during each season. Data analytics can help you to make better business decisions. ERP software can also be a helping hand to manage business operations and surpass downfalls without huge losses.
For instance, if you are a florist, then you tend to have several orders during special days like Mother's Day, Women's Day, Valentine's day, etc. During these days you will need additional helping hands to suffice the increased demands.
Data analytics can help you to foresee this demand and hire staff in advance so that you don't miss out on good opportunities. This way you don't spend the same costs throughout the year, but spend only when it is required.
Improved product/service management
There are thousands of products available in the market so it is tricky to create your own niche.
Data analytics can help you to understand your audience and offer them the right products and services.
Analytics ERP Solution is yet another way that can help you to know your target audience, design effective campaigns and boost conversion rate.
Data analytics can bring light to valuable insights that can work fruitfully for your business.
When you read these details better you are likely to understand and explore more business opportunities.
Awareness about the season cycle will help to reach your audience at the right time. This will help you boost sales and improve product efficiency. You no longer have to slog throughout the year to get sales. You can reap the benefits of good opportunities and expand your business. ERP software can help find the peak season.
 Improved management
Right at the inception business can either be extremely streamlined or may go haywire. In either instance, it is essential to get a grip on your business activities.
Since data analytics derived from a suitable ERP software can provide you quality information about your business activities, it can help you find an organized method to run your business.
For starters, it draws your attention to vital business activities and prioritizes them over others. This way you are bound to accomplish those activities and it will naturally improve business functionality.
This also helps you to streamline all your business activities in the correct order and follow through and eliminate confusion in your organization. Your employees can carry out their work productively and efficiently.
 Improved Customer Experience
Demographic, psychographic, and geographic information of your target audience can help to develop an in-depth understanding of them.
You can trace their buying behavior and encourage them to increase the number of sales. Different customers have different types of buying patterns. Hence, make sure that you approach them in unique ways to understand their pattern.
Data analytics generated from ERP software helps determine the right time to approach your audience and enquire about their experience. Timely conversation, direct mailers, messages, and occasional calls can help you to learn more about their experience.
Their feedback can help you to offer improved services to them and trigger sales. Based on their feedback you can make necessary alterations in your campaign and approach. This will lead you in the right direction and get you in their good books.
You get an opportunity to build a long-lasting relationship with your customers. A healthy relationship with customers ensures that you value their presence and their contribution is important to you.
Effective advertising
With increasing competition, any product/service that is out of sight is out of mind. Therefore, it is important to draw attention to your business with a positive approach.
Effective advertising is a key to reach your audience and give a recall for your services. ERP software can provide data analytics and can help you to choose the right message and appeal.
You can use emotional, rational, comedy, or any such appeal in your advertising message. You can choose the appeal based on the nature of your product/service. The right appeal has a significant and positive effect on your audience and encourages them to make a purchase.
You can evaluate the advertising message and measure the effectiveness of your advertising strategy. This will help you to frame a better and responsive strategy for your customers. Besides, you can have a customized advertising approach for different audience segments.
Above all, the modern Cloud BI & ERP Platform makes it convenient to acquire quick and accurate data analytics. This way, you no longer have to opt for an aimless business approach. You can have a direct and effective approach to expand your business.