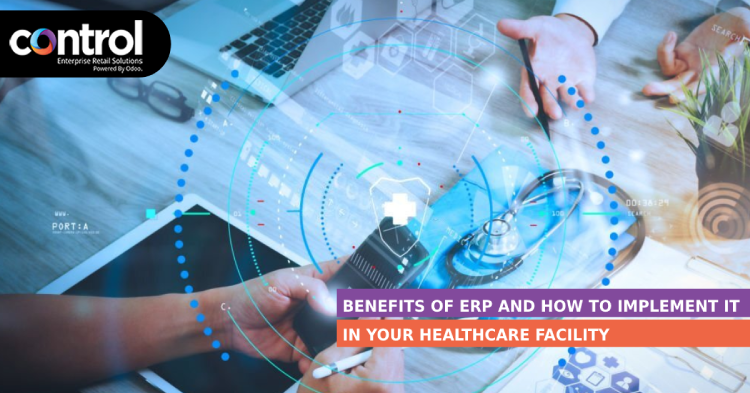 With the onset of the pandemic, people started demanding more from the healthcare industry – better operations, better patient handling, and much more. And to meet these demands, the industry has started implementing ERP software for healthcare in their facilities. This handy software has revolutionized the industry by offering better working conditions, fantastic features, etc.
Here are five benefits of ERP software in your healthcare facility.
5 Benefits Of ERP Software In A Healthcare Facility
Reduced Operating Costs
The ERP software can drastically reduce operating costs for a healthcare facility thanks to the automation of tasks. The system automates various tasks that were previously performed by your team manually. Here are some examples of those tasks –
Supply Chain
A healthcare ERP system can automate the entering and tracking of goods in stock. It eliminates various manual labor in the process, thus saving more energy and time.
Finance
With a reliable ERP system, you can get a panoramic view of any problems with your finances. It gives you fast, easy access to billing, budgets, reports, accounting information, etc.
Human Resources
The ERP software can provide various features that make processes like payroll, hiring, and other human resource tasks easier.
Better Patient Care Quality
One of the most significant benefits of an ERP for the healthcare industry is that it allows patients to obtain information about their care from anywhere.
Cloud management software assists in the decision-making process because all data is consolidated and available in an accessible environment and assures more practicality for doctors and patients. As a result, the team has everything it needs to continue therapies and medical procedures.
Streamlined Process Integration
At any given time in a typical hospital, hundreds of different processes occur. When any of these functions are on their own, inefficiency and misunderstanding can result. It might also have a bigger impact in such a big industry.
In this case, an ERP in healthcare solution can make all the difference. Individual processes are unified and linked with this software, allowing easy operation. Every team member has access to the data they need, which promotes communication and collaboration.
Strategic Planning And Business Intelligence
Implementing an ERP program in a hospital can provide greater business intelligence and help you make smarter decisions. This software can calculate and evaluate a hospital's operating efficiency. The system will also cover patient visitation, requisition, and budgeting requisitions.
Owners and administrators can use ERP to create a business plan. It identifies and prioritizes areas for improvement, resulting in improved overall performance. It will be much simpler for top management to monitor and assess whether or not the rules in place are useful if the areas that need improvement are outlined.
Centralized Patient History Information
Every piece of data in the ERP software is saved in the cloud or on local servers, allowing clinicians to access it from any connected internet device like laptops, mobile, or tablets. This feature allows you to control your medical records, ensure patient data tracking, insert information, and more.
Now let's move on to how you can implement this handy software in your facility.
How To Implement ERP Software In Your Facility
ERP implementation is a difficult task. Because it necessitates a change in business processes, it frequently necessitates the redistribution of jobs within an organization, job duties, and the modification of the overall interface. This procedure involves meticulous planning, support, and organization. Organization investors or hospital management can use the following approach to integrate ERP medical software into their company strategy:
Get Approval
To begin, an executive obtains the essential documents and software requirements. Key information is gathered in the case of private firms, such as implementation estimates, costs, rewards, risk, scope, software goals, problem descriptions, and more. The process can begin once the relevant figures have formally approved the document.
Make A Plan
After gaining clearance on critical estimates, it's time to put together a full framework. It should include a resource breakdown, a project timeline, meticulously planned technological upgrades, a team member roster, and software vendor contracts.
Software Configuration
ERP software development, the most difficult and realistic deployment stage, entails identifying present business process deficiencies and establishing new criteria for the improved workflow. In addition, at this phase, developers address any potential integration concerns. They also transfer data, test software, and conduct any required system upgrades.
Software Deployment
It's critical to complete the preparatory phase before the new ERP goes live to get the most benefits from the new system. It includes testing, support setup, maintenance, employee, etc. After these critical steps have been done, it's time to put the ERP system to the test.
Support And Maintenance
Certain performance drops are unavoidable shortly after the update launch. Everyone needs additional maintenance and some time as the team becomes accustomed to the new software solution through the testing process to keep the process continuing and reap long-term benefits.
Conclusion
Now you know everything about the benefits of the ERP software and how to implement it in your facility. So what are you waiting for? Get hold of reliable ERP software and follow the above steps to implement it in your facility successfully. All the best!