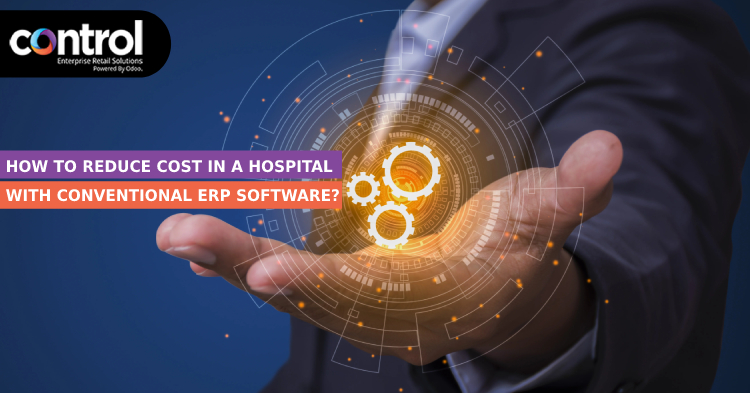 A healthcare organization has many opportunities that can be leveraged to reduce costs and drive better growth. However, most healthcare businesses fail to recognize such opportunities for many different reasons. 
One such opportunity is leveraging the competencies of ERP software for healthcare management. An ERP system can help a hospital enhance efficiency and drive automation to save on costs. Most hospitals can save a lot of cost on the supply chain by simply using ERP software to facilitate better supply chain management.
But what areas can be targeted by a healthcare business to reduce cost? Continue reading to learn more about targeting specific areas in a hospital to reduce costs. 
Rogue Purchases Or Special Orders:
It is a very well-known fact that most hospitals worldwide make purchases through different group purchasing organizations (GPOs). This certainly provides hospitals with reduced pricing for the bulk of different products through extensive negotiation with the vendors. However, the catch here is that those reduced prices are applicable if the products are bought from those vendors. This diminishes the purchasing control making it far more difficult to enjoy such perks. 
Are you looking for a Qualified ERP professional to help your business?
Schedule Your Demo
Hence most hospitals turn towards rogue purchasing where the product is not purchased from the approved vendors. This is one of the prevalent challenges many hospitals and medical facilities face. Most vendors, especially the ones servicing the operating rooms, have now become experts in finding ways to bring a product in the hospital outside of the approved or conventional purchase process. This is where a healthcare ERP solution can help detect such purchases and deploy countermeasures to put an end to the same.         
Preventing Wastage:
Most hospitals have to adhere to certain guidelines concerning the management of expired products. The concerned authorities laid out these guidelines, who are also responsible for conducting inspections to determine that no expired products are being used. 
Unfortunately, most hospitals wait until the day of inspection before checking the expiry dates of the products. This leads to further wastage making it important for the supply chain to keep a check on the expiry dates of the products. This will allow the products to be used, donated, or returned before reaching the expiry date.
Every single product wasted by the hospital shows a failure to ensure effective monitoring on the part of the supply chain department. Another contributor to this wastage is over-ordering resulting in products sitting idle on the shelves instead of being put to good use. Therefore, one must leverage a robust ERP in healthcare management to ensure effective monitoring of all products, further ensuring reduced wastage. 
Inventory:
Hospitals and medical facilities can often be filled with items that are not always needed or were probably ordered at the request of any specific physician. Such products often remain on the shelves until they pass their expiry dates, after which they are simple wastage. 
However, that is not to say that a hospital must not maintain stocks for emergencies, but with modern delivery systems, most hospitals can replenish their stocks within a day or two. This is why it is always better to monitor the available stock and place the orders way before the stocks begin to run dry.
Hence the most effective way to ensure effective inventory management is by leveraging the competencies of an ERP solution. This will allow the hospitals to be aware of every detail concerning the inventory, including the expiry dates of the products, available stock, appropriate time to place an order to replenish the stock, and more. This will not just help the healthcare organization save on wastage costs, but one can even save on the supply chain costs.
Shared Services:
Hospitals and healthcare organizations merging with each other is not something new as it has been happening for a while. There are many reasons why a hospital or healthcare provider might choose to do so. But whatever the reason might be these mergers or acquisitions might be, it is a very good thing, especially when it comes to saving costs. 
Almost everyone is aware of the perks that come with economies of scale, but other than that, these amalgamations can ensure better compliance regarding purchases and inventories. This shared service approach will also eliminate the need for supply chain departments in the hospitals, further enabling one to save on labor costs.
However, it is very important to ensure appropriate implementation of the shared services to be able to save on costs. Therefore, make sure to take the right approach and drive better growth while saving on costs without any hassle.
In Conclusion
The healthcare cost is touching the roofs almost everywhere. This has restricted many people to avail of appropriate healthcare. Therefore, healthcare organizations need to put necessary efforts to cut their cost by leveraging an ERP for the healthcare industry and passing on the benefits of reduced costs to the patients. This will certainly help elevate society as a whole.