In the last couple of years, the healthcare industry has been trying to streamline its operations while providing better patient service. And guess what has helped them in this venture? ERP software! The market for healthcare ERP has been growing steadily in the last couple of years, and by the looks of it, it is set to be estimated at around $10.3 billion by 2028! So there must be some reason why the industry is heavily investing in this software.
Wish to know what those reasons are? Then read on as we discuss the various benefits of healthcare ERP for healthcare providers!
Benefits of Healthcare ERP For Healthcare Providers
Better Care of Patients :
Generally, nurses and medical personnel find it difficult to reply to a patient's concern quickly, whether scheduling their next appointment or discussing their payment plan based on a manual systemThe patient experience is substantially improved by more accessible access to financial records. s. A patient's information can be stored in the master record and accessed with a single click by switching to ERP software.
ERP systems also allow patients and medical personnel to communicate openly and securely, saving information across various locations. If an issue emerges, the transparency of this data stream safeguards both physicians and patients. Medical personnel can also use the software in conjunction with patient portal services and adjust security settings to allow patients to view their records.
Are you looking for a Qualified ERP professional to help your business?
Schedule Your Demo
Reduced Costs :
ERP systems can save money in various ways, but they primarily save money by automating a variety of operational operations. They can be configured to keep a close eye on finances and inventory levels, reducing costly administrative errors and streamlining back-end processes like payroll, accounting, and inventory management.
Intercompany transactions, consolidations, and mergers must be handled efficiently at medical institutions with various businesses. The labor force and time necessary to complete these operations manually can add up quickly. This is when you rely on a centralized system like ERP to ensure that these transactions are completed quickly and with fewer errors. As a result, your team can concentrate on the most critical activities without having to worry about duplicated jobs or broken links.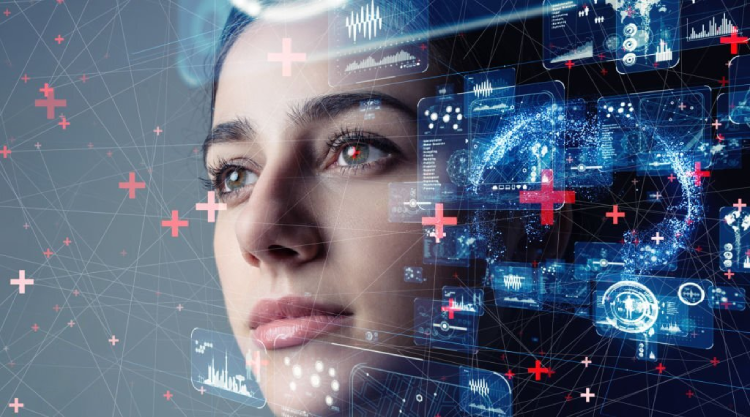 Better Strategic Planning :
ERPs enable precise financial monitoring that aids in keeping track of cash inputs such as patient payments. It also helps providers in keeping track of their spending. It can identify areas where adjustments are needed and provide vital insights into budgeting, requisition status, and patient visitation statistics. This allows decision-makers to understand the organization's overall financial health better.
It's critical that whichever software you choose has real-time consolidated reporting since it allows your leaders to have the most up-to-date information at all times. This enhances your organization's agility and makes it easier to handle disruptions with swift pivots and future projections. All this information from the ERP system can also help in better cost monitoring, smarter business intelligence, and better financial planning.
Streamlined Operations :
When you move to an ERP system, you'll see a boost in productivity and a decrease in overhead. Already 40% of companies who implemented this system have come forward claiming that their business functionalities have been drastically improved all thanks to ERP software! This is because it creates a consolidated database that integrates various operational requirements and departments including human resources, finance, supplies, inventory, billing, and others.
Many hospitals struggle with medical materials management, resulting in costly rush deliveries and shelves brimming with outdated supplies. Advanced supply chain management thanks to the ERP system will streamline the process by automating replenishment from warehouses to locations, allowing you to take advantage of the best cost and gain insight into all of your vendor relationships.
Better Security For Patient Records :
Last but not least, ERP for the healthcare industry can help provide better security for patient records. As we know, medical records are highly confidential. They contain sensitive data about the patient, yet breaches have taken place several times in the last few years. And this risk of breach increases even more if all your patient data is available over multiple systems. A decentralized system will make it more challenging to stop cyber threats and not allow you to manage your records.
Thus, installing ERP software will provide better security, reducing the risk of breaches and cyber threats. It will also help to simplify and adhere to industry compliance, saving you from unnecessary fines.
Conclusion
So, we can conclude that ERP software is the best thing for a healthcare solution. It helps them provide better service to their patients while maintaining their operations and reducing their costs. So what are you waiting for? Get hold of a reliable company and implement the ERP software at your facility!