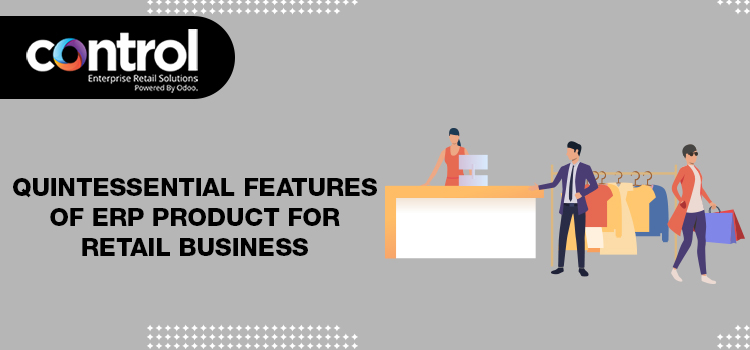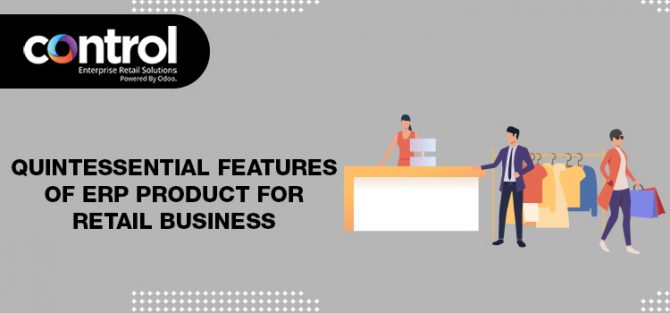 Every business needs a few resources that can minimize manual tasks and boost business productivity. As a retail business owner, you must also search for products that help you accelerate business operations.
Now, when you are in search of a good ERP product for your business, you will come across various products. All these products provide you different sets of features and provisions for your business. It is difficult to determine what features should you vouch for and otherwise.
Discussed here are a few essential features that your ERP product must possess-
Improved inventory management
Inventory is a very important business activity for any retail business. To run your retail firm smoothly you need highly efficient inventory management. This is how ERP products can help you with it:
Addresses challenges

Stores detailed information

Forecasts demand

Helps modify inventory
The retail ERP software helps you to note challenges. It also helps you to save detailed information about the inflow and outflow of the products. This constant channeling of products can assist you to determine the products that have high consumer demand. This way, you can alter your inventory with high demand products and improve the overall inventory management.
Accurate business information
There are several ways to accumulate business information. Some of them are-
All the information gathered through these sources helps you to make better management decisions. Accurate and real-time information can enhance your decision-making abilities.
You can acquire all this information easily by a simple integration with ERP software. You don't have to surf through different systems. Instead, a single database can provide you all the necessary data. This includes competition, changes in product demand and other unexpected alterations.
You get better control over your business and hence a wiser decision-making potential.
Boosts operational efficiency
Would you prefer working on an automated system or an outdated slow system?
The answer is to opt for an automated system. ERP software is an automated system that allows you to –
Organize day-to-day operations

Reduce manual efforts
This eventually increases your employee productivity and work efficiency. You will now be able to meet your deadlines effortlessly. You don't have to struggle and compel employees to work extra hours.
Your staff can easily meet the set targets.
Combining multiple channels
A retail firm often needs multiple channels for the smoothing functioning of the business activities. A good ERP system allows you to integrate all these channels and create a uniform platform. The following benefits are earned with this unification-
Better communication within departments

Employees can easily access data

Smoother internal and external communication
Your employees no longer have to follow the lengthy process to get access to some data. They can easily acquire data and accomplish their task. Any change or update in a particular department can be easily updated through this unified platform.
Employees don't have to follow a long procedure to update department information. Besides, you can also easily update your customers and clients about your services and products.
Better customer management
Customers play a significant role in business. It is tricky to manage customers for almost every business unit. ERP system with good customer management feature allows you to
Manage customer data

Handle customers efficiently

Overcome challenges

Retain customers
Since ERP software can save data it can also store customer's purchase history. This information helps you to trace market trends and buying behavior. This can help you to provide customized services to your customers based on their preferences.
This will increase the probability of your customers returning for more purchases. This will eventually boost sales and you are likely to earn more profits.
Automate sale process
You can eliminate the scope of manual error in your sales with the help of a good POS solution. An efficient system can automatically record sales transactions and save the necessary details.
The modern ERP systems can be easily integrated with the POS tool. This is the secret of faster and quicker sales transactions. This solution can help you eliminate delays to meet customer's needs. You also enjoy a quick billing process. Automated sales process allows-
Real-time data

Quick billing

Quick sales

Better customer satisfaction
All the transactions are spontaneously reflected in the system. This gives you an upper hand to overlook all the products. You have accurate information about the number of products coming in and going out.
Conclusion
A good ERP system provides you overall business efficiency. You no longer have to struggle to manage your diverse retail business activities. You now have a synchronized inventory management system and sales management that easily satisfies customer needs.
You can search online for companies that recommend a good ERP system based on the size of your business. They can help you select the right combination of features as per the nature of your business.