Every website has its own unique definition for ERP. Understanding what exactly is ERP can get confusing or misleading for may because the definition and implementation for this term highly varies.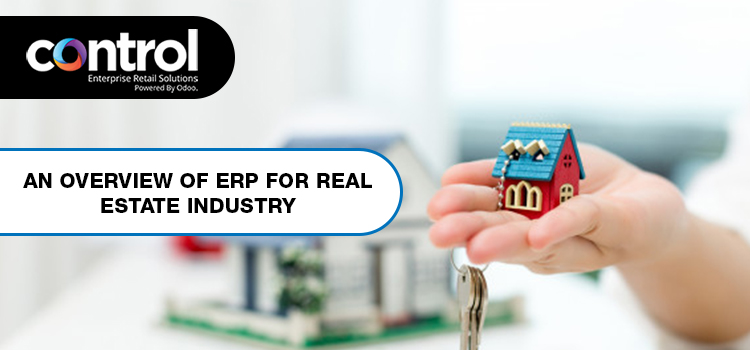 ERP a powerful tool. It is flexible and provides businesses with revolutionary solutions.
This article will help you to discover the following aspects of ERP for real estate-
Increased revenue
Attributes and functions of Real Estate ERP
Advantages of ERP system to the Real Estate Business

Increased revenue
ERP can help you save a lot of time and capital. Working in the real estate industry will acquaint you with several facts, including how capital is directly proportional to the world economy.
There is an increasing trend of improved acquisitions, marketability, and mergers. Stringent industry norms have rigid control over businesses and their data.
As an entrepreneur, you'd know how varied roadblocks and expenses block your business' path to success. For instance, you have to keep the cost down and contribute a share of your profits to sell it at a lucrative price to customers. 
You also have to be mindful of-
Project planning

Regulatory approvals

Site selection

Budget planning

Construction
ERP systems can provide you lucrative insights and efficiencies for your entity. Real estate ERP is specially designed for industry facts. This system can recommend cost-effective solutions to your business hurdles.
Attributes and functions of Real Estate ERP
Corporate and commercial estate agents have different business requirements. The right ERP system can understand your business needs and suggest a solution based on the inventory such as retail, residential, corporate offices, etc. 
This software can track the right properties for you. It can also remind you of other processes such as original acquisition, space management, assignment, ground maintenance, and many others.
A tailored ERP system can provide you with the following attributes-
 This is a distinct unit that saves all the customer information such as their purchases, personal information, and credit history.
 The system is integrated with all departments within the firm and can produce accurate financial reports.
 This attribute is lucrative for businesses that need to control their ordinary stock. The system has specific modules that can help you to manage and monitor stocks at your warehouse. This way, you have updated information on your inventory.
Marketing and pre-sales management
The system has a simple program that helps you to manage marketing campaigns. It reminds you to take follow-ups of your targeted audience to generate leads or win more customers. You can now manage customized email marketing and SMS effortlessly. Your marketing team can shoulder their responsibilities in a stress-free manner.
 The system offers multiple schemes for a single project to your employees. This gives your employees better control, accommodation rate, and can inform the clients about the varied locations.
 The ERP system helps you to track and operate sales activities and bookings of all your projects. Irrespective of the diverse category of your project such as residential, villa, commercial, etc., you can easily trace them in your system.
 This system helps you to maintain updated records of all your properties. You have accurate information and status of all kinds of properties stored in the database.
 The ERP system is a combination of several interconnected programs. These HR programs and systems help you to save time and manual efforts. Since your team is less likely to be engrossed in administrative time-consuming tasks, you don't have to hire additional manpower as the system manages several tasks and completes them. The programs may vary in every ERP system.
Sales and transaction module
 The system allows you to place an order, make deals, organize your schedule, update you about different stages of payment, commission to different partners, employees, etc.
Visitor control ERP system
 The system maintains systematic records at all entry and exit points. This system helps you to maintain electronic records of varied business activities within your large and/or small organization.
Advantages of ERP system to the Real Estate Business
ERP systems are highly recommended to business owners who wish to expand rapidly.
If you want to know about the latest trends in your industry and stay ahead of your competition, then the ERP system is the best solution. It helps you to maintain good relationships with your existing and potential customers.
Discussed here are a few benefits of the ERP system-
Quick and wise management of property sales

Smooth and quick processing of invoices

Building maintenance

Improved management of the land bank

Improved cash flow

Accurate overview of business finances.
Are you looking for a Qualified ERP professional to help your business?
Conclusion
Try to approach an expert that can suggest the best ERP for real estate. This will help you to automate your business tasks and save several resources.
All the contemporary ERP systems have a diverse combination of features that can help you manage your business successfully. 
Get in touch in touch with us today to know more about it!