Over the past few years, product demands and customer expectations have completely changed.
With more and more customers driving the buying journey, retailers need to quickly adjust to it. This will help them ensure that they are offering a top-notch shopping experience in such a way that it is within their budget.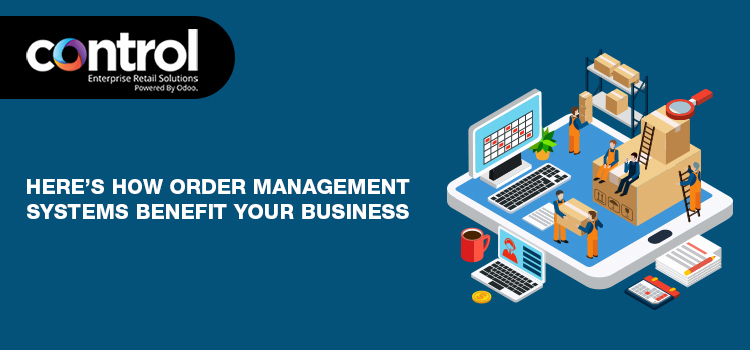 This is where order management systems come into the picture. These systems offer several benefits that help you meet or exceed the customers' expectations.
With the myriad of benefits and features offered by an order management system, it is still surprising to see that many retailers are not focusing on taking this digital leap!
Regardless of the size of your company, using this software is extremely crucial for profitability and business growth.
When used with a digital platform, order management systems can offer additional potential required to meet the ever-increasing demand. Here are some benefits that your business can reap by using order management systems.
Smooth Customer Order Management
The process of order management begins when a product is ordered by a customer and ends only after the order is delivered to them.
The moment an order is placed to when it is received, the complete process has to be as smooth as possible. Your order management software has to ensure the overall process has a seamless flow at all times!
If your customers face any glitches or hiccups during the entire experience, they are likely to be unhappy. On the other hand, if your system fails to meet their expectations, they will switch to your competitor which will result in you losing your client.
Centralized Service
In today's time, many customers wish to be kept in the loop throughout the process with detailed tracking information, delivery status, and email updates.
If your business does not have a proper system in place, you will find it difficult to gather crucial customer data and store it under one roof! This could lead to you creating more room for error.
With an order management software, however, every order and customer information is stored in one place.
Due to this, it becomes easier on your part to address the customers' inquiries regarding delivery, shipping charges, and order cancellations. This also helps you reduce the number of calls attended by the customer support, as people can easily track their orders online.
This shift to a more transparent process is what the majority of customers are expecting from your business.
Omnichannel Fulfillment
From buying online/picking up in-store to same-day delivery, customers are looking for more such suitable shipping options. They want the order to be fulfilled in such a way that it is more convenient for them.
Every touchpoint in their buying journey offers your business an opportunity to deliver an exceptional shopping experience while boosting your profits.
The omnichannel capability of order management systems provides shoppers the options they have been looking for like a fully-stocked aisle in the supermarket. This further helps you turn them into your loyal customers.
Inventory Sourcing & Management
Your company's size should not hamper the possibilities of business growth. Letting customers know about your inventory is amazingly powerful and can be done through your order management software.
This option of stock control enables shoppers to receive real-time data, which further helps them understand where they can find the respective products.
Even though you have multiple inventory locations, with this sourcing feature you can define a quick and budget-friendly way to deliver your products to the customers.
When you have more than one channel, this system offers you a fine-tuned control of the stock. It enables you to specify which products and how many of them have been sold till now. This further helps streamline your channels as per the margins and customers' demand, which is extremely crucial during peak sales.
Why Should You Invest in an Order Management Software?
Presently, it is more about intricacy and not size. If you run several stores, sales channels and websites, or warehouses in different countries, investing in order management software is the best way to bring it all under one umbrella.
With a proper order management system in place, you can control every platform from one place.
Concluding Thoughts
Though the advantages of order management software for large-scale businesses are completely evident, small-scale companies can also benefit from it.
The best part about these systems is, regardless of the size of your business, it can automate your entire process from order placement to product delivery. As your company expands, you can choose various extensions and customizations to better streamline your system.
From in-store locations to eCommerce orders, customers want their orders to be delivered quickly and at their doorstep.
It is here that your order management system can come to your rescue! Along with the above-mentioned benefits, it lets you track your inventory and offers a seamless shopping experience to your customers.