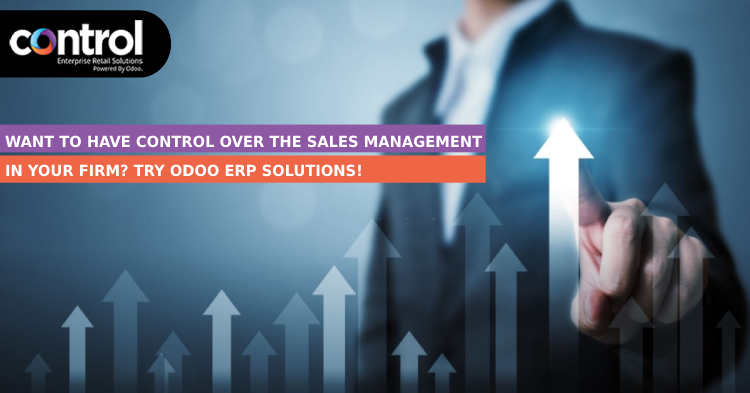 Is it becoming hectic for your sales team to manage your crucial business operations like auditing, annual budget planning, declining sales, loss of customers, or change of leadership? It seems you need to switch to a better ERP system.
What? Did you just say you have not implemented an ERP system at all? It's high time that you should to save your losing customers and unorganized accounts.
An ERP (Enterprise Resource Planning) is a business process management software that is used to manage and automate vital business functions, starting from sales, customer profiles, employee profiles, auditing, accounts, budget planning, and many more.
I can almost hear you say, "But which is the best ERP solution for my business?" Well, there's nothing like Odoo ERP software. It has a dedicated module for Sales Management, allowing you to gain complete control over your dynamic sales workflows seamlessly.
What is Odoo ERP?
Odoo is a fully-featured suite of business management tools that helps to manage and track your business more efficiently. Using the various built-in software tools like CRM, billing, eCommerce, manufacturing, accounting, project management, warehouse, and inventory management, you can gain complete control over your sales management processes.
With Odoo ERP for sales, you can optimize your ROI by integrating all your core business functions. What's more, it's never been easier to automate your tasks, thus reducing redundancies and repetitive work. It's time to get your job done much faster and with fewer human resources. Besides, you can accomplish your tasks and meet deadlines with the highest accuracy rates.
How Odoo Can Simplify the Sales Management in Your Firm?
Businesses are facing extreme market competition, especially after the pandemic outbreak. In such a scenario, your organization needs to have a proper sales management strategy by implementing an efficient ERP application like Odoo sales.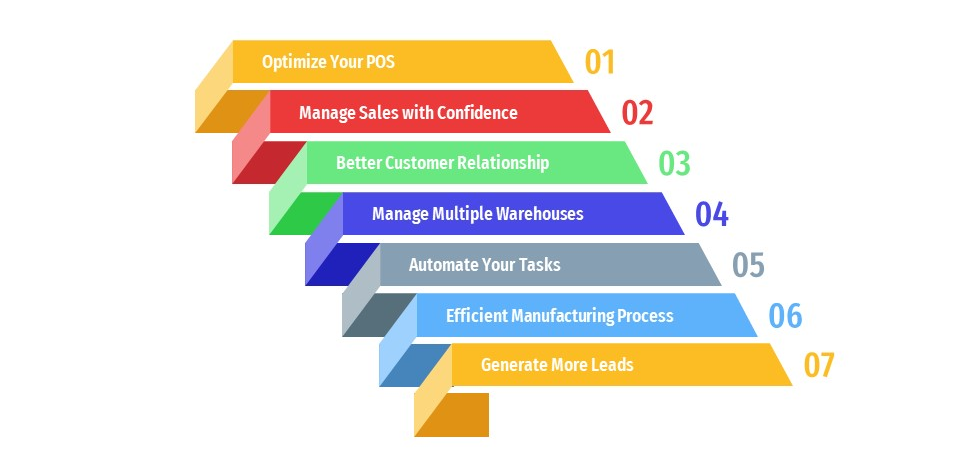 Here are the top 7 ways Odoo ERP can help manage your sales and marketing better.
Optimize Your POS
POS or Point of Sale management doesn't always have to be messy. With Odoo migration, you can enhance all your POS processes, including invoicing, inventory, cash management, and more. Oddo makes sure that your customers are able to pay with ease and faster to get the queue moving, thus avoiding waiting time at the billing counter.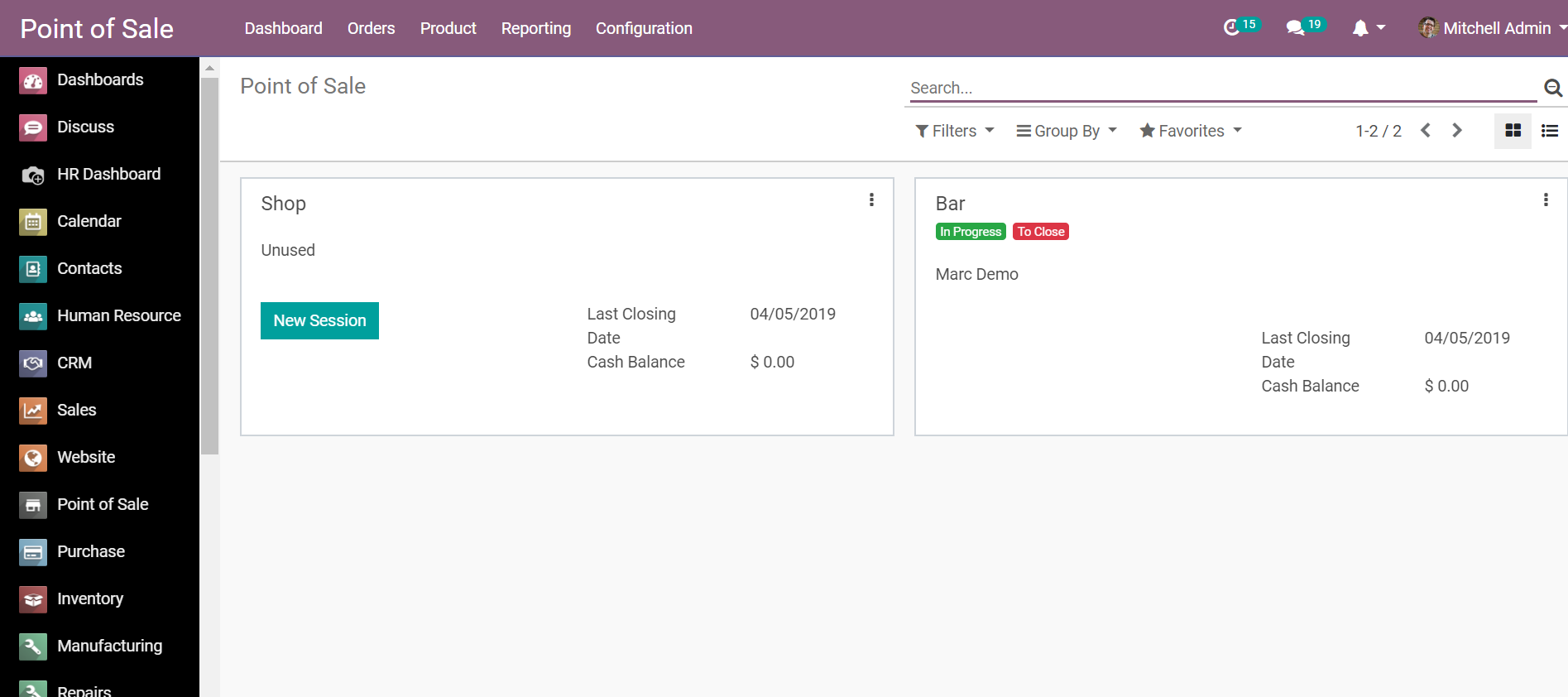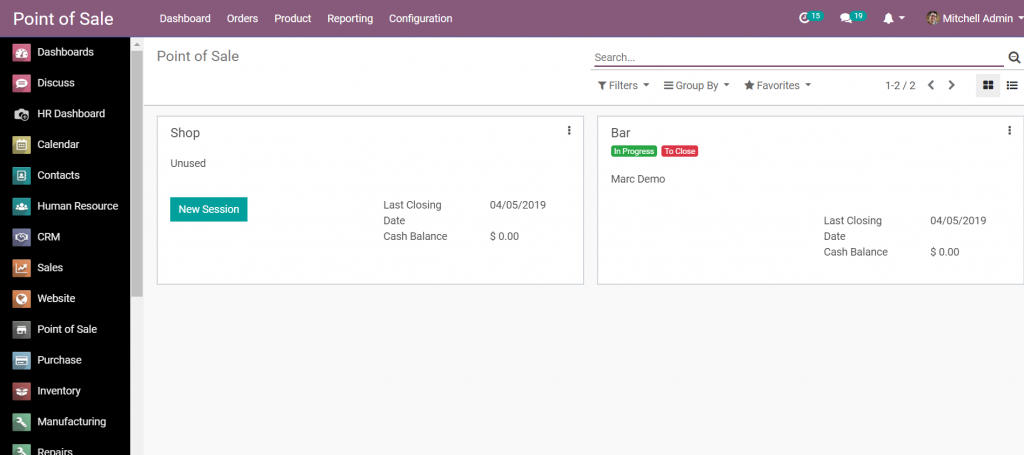 Manage Sales with Confidence
With Odoo ERP, you can easily categorize and manage your sales orders in a more organized and hierarchical manner. You can not only create fresh orders on the go but also review your existing ones to track your sales better and in real-time.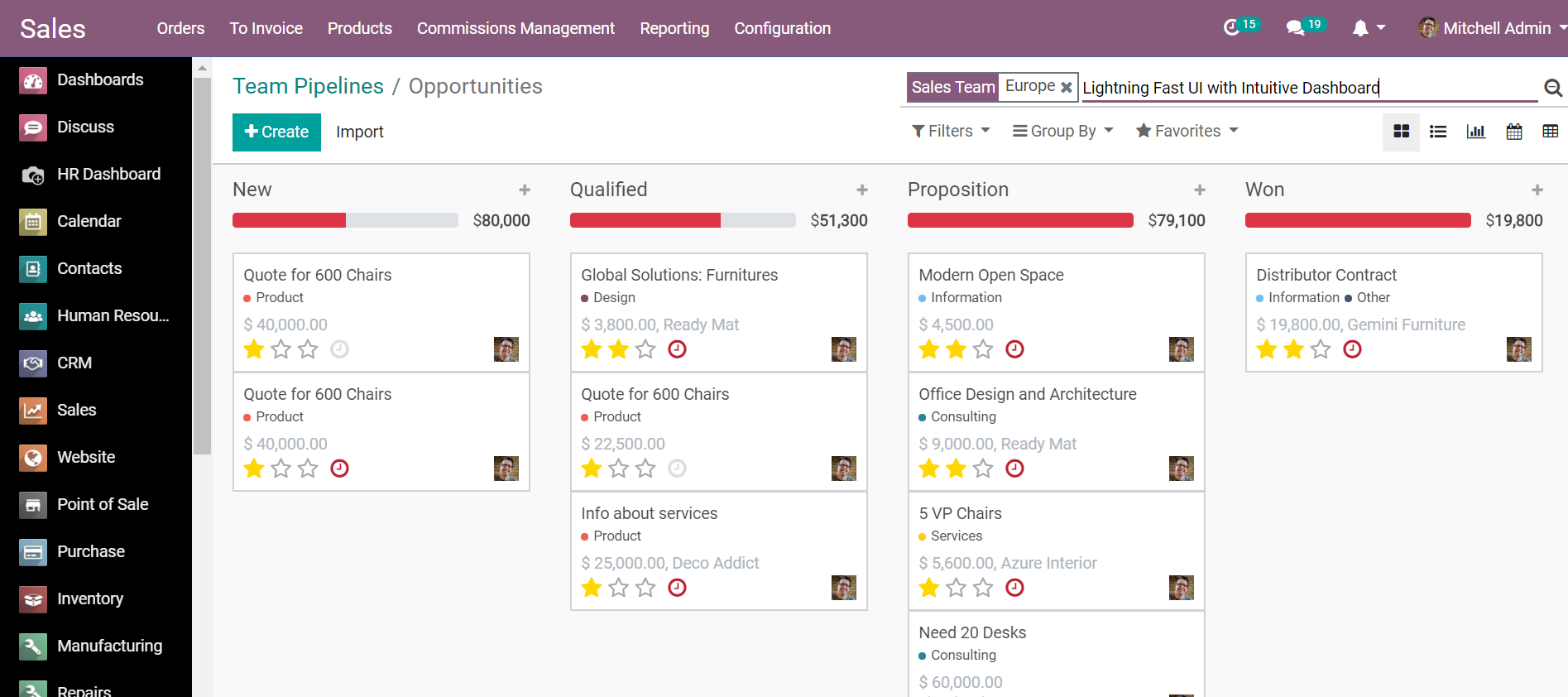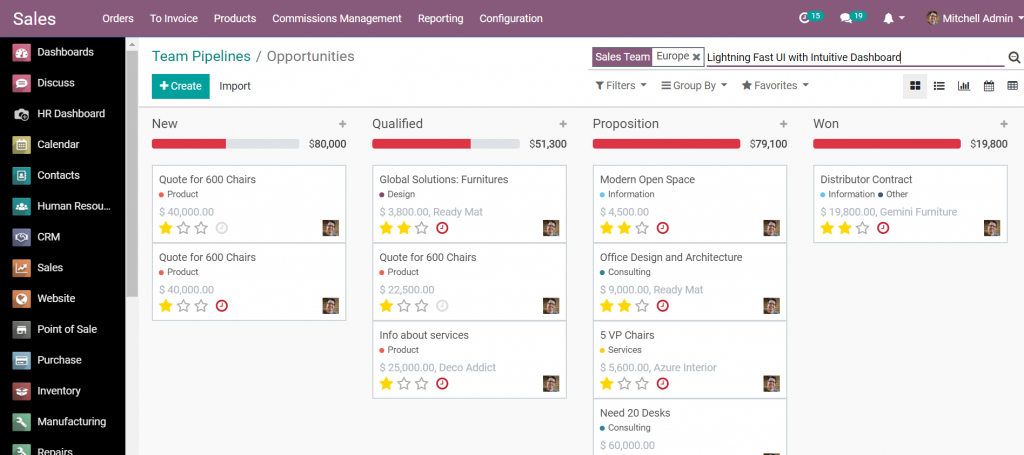 Better Customer Relationship Management
Developing more happy customers is the key to building a successful business. A happy customer can bring you more business through repeated purchases and referrals. That's when your customers do most of the marketing for you!
However, to ensure your customers are satisfied, you need to provide satisfactory services. This is when the role of an effective ERP solution like Odoo comes into play.
The platform's CRM (Customer Relationship Module) enables you to manage all your business activities productively, solve bugs and issues, manage cash opportunities, and focus on generating more leads. Using Odoo's CRM system, you can also automate most of your activities like streamlining your communications, enabling you to prioritize your work.
Manage Multiple Warehouses
Does your business often face challenges managing multiple warehouses across different locations? Odoo is here at your rescue. With this all-in-one customized solution, you can manage and keep track of all your warehouses and inventories. What's more, you can quickly define your inbound and outbound sales, and all your stock locations.
Automate Your Tasks
Some of your tasks have to be done repeatedly every day or every month, and it may become boring over the course of time. Besides, manual tasks are prone to risks of human errors, affecting entire accounts and sales records.
Odoo ERP for sales can help you automate those tasks with minimal errors. Now you can focus on other tasks in your business while the system automates tasks like sales order, inventory management, and invoice generation.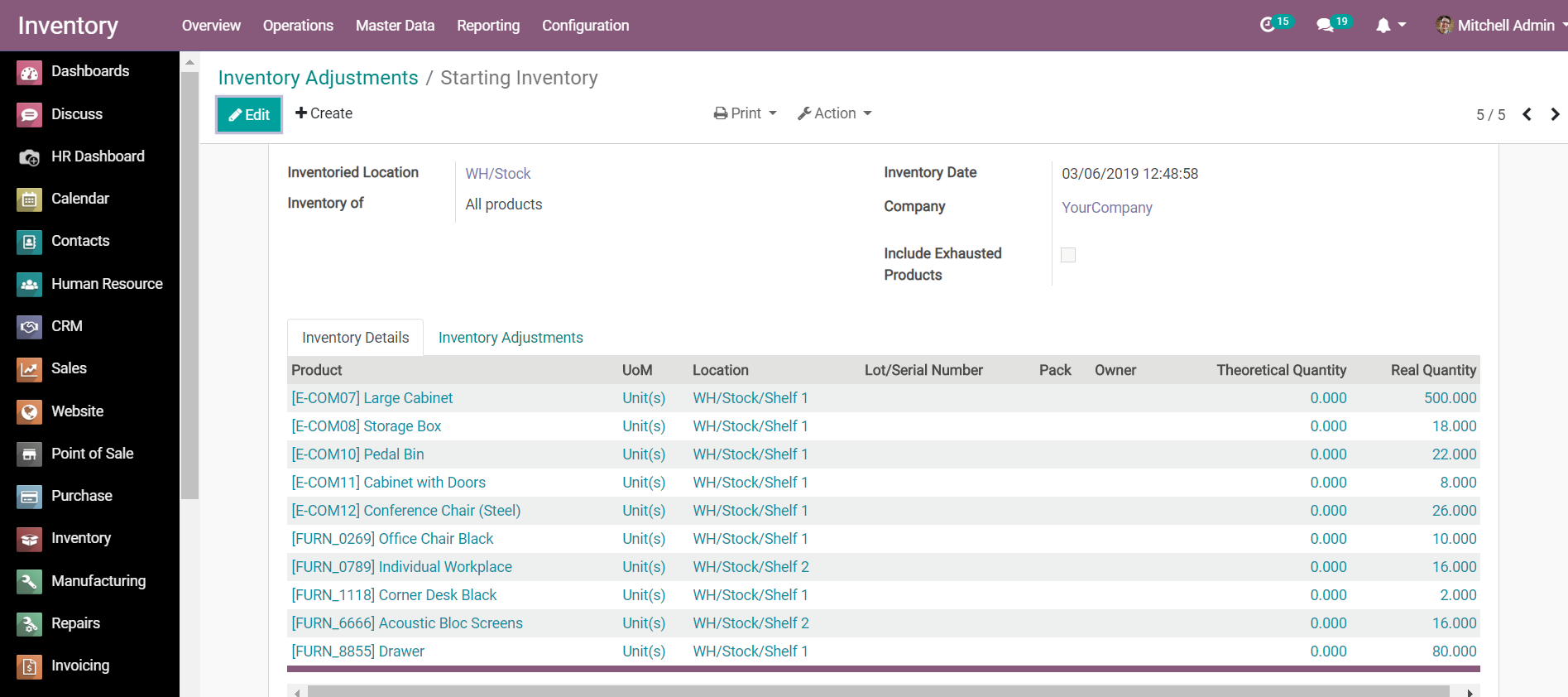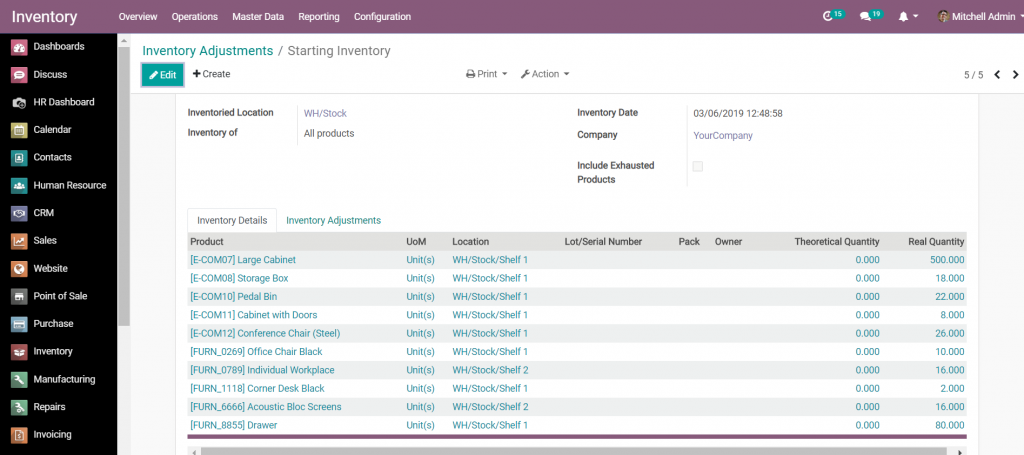 Efficient Manufacturing Process
To handle your sales processes efficiently, opt for the Odoo ERP solution as it can streamline and manage all your manufacturing processes. It's time to speed up and simplify your manufacturing and sales planning procedures.
Generate More Leads
Odoo offers a range of sales and marketing features that enables users to build their business website using simple drag-and-drop tools. One can also add call-to-action buttons to guide their visitors about performing certain actions. Your customers should be able to find what they are looking for, thus closing sales faster.
Are you looking for a Qualified ERP professional to help your business?
Schedule Your Demo
Final Words
In today's highly competitive and dynamic market conditions, it's important to stay updated with the latest trends and opt for implementing changes in your teams. Switching to Odoo ERP is one of them.
If you are worried about integrations and the hassles of transferring all your data to a new ERP system, we are there to help you out. You can seamlessly undergo the Odoo database migration process without any data loss or business delays.