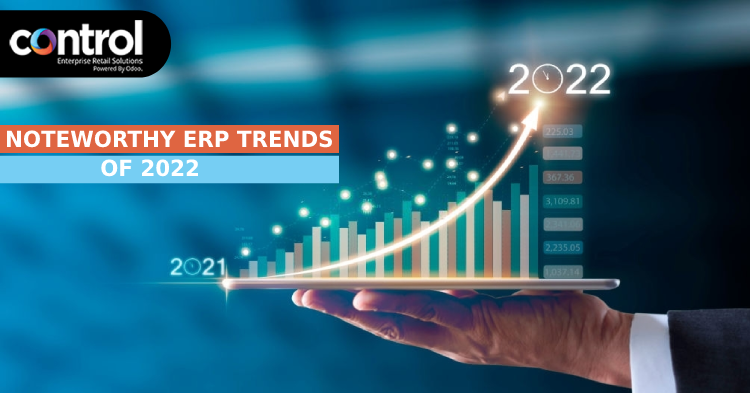 It is not news that technology is evolving quickly, and as it is almost the end of 2021, it is time to start discussing what to expect from ERP in 2022. The last couple of years have been challenging for everyone, but that was not the case for enterprise resource planning solutions.
Be it a sales ERP or any other type of ERP, all of them have undergone some great transformation with a promise to deliver more enhanced functionalities and features.
Hence here are some noteworthy ERP trends for 2022.
iERP:
This is probably new to many, but iERP is no longer a thing of the future. As more and more ERP solutions leverage advanced technologies such as machine learning, artificial intelligence, and predictive analytics, it is safe to say that iERP is on the rise.
Experts are predicting that in the coming year, advanced intelligence and automation will no longer be sold as optional add-ons, but they will come built-in with every ERP solution. Organizations with iERP solutions will now create new workflows, drive innovation in data processing, convert unstructured and complex data into actionable insights with minimum efforts.
Integrations Replacing Breaking Points:
The progress witnessed in the digitization of different departments and divisions is truly appreciable. However, that is not enough because real transformation can only be made possible with end-to-end processes and continuous coupling of all the related systems.
Many experts have already said that integration and digitization provide organizations with the necessary degrees of maturity and enhanced efficiency that is a must-have for every business that wants to survive in this competitive environment. Hence it is time that organizations leverage advanced ERP for sales and address all gaps in the processes.
Two-Tier ERP:
Single ERP systems have troubled many organizations, dealing with costly failures even when they could only handle the back-office functions. This is when innovators realized that this needed to be addressed and came up with two-tier ERP software.
Today, numerous organizations with huge scales of operations are using two-tier ERP solutions that are nothing complex but the dual implementation of an ERP within an organization. Tier-one is used by the people at the corporate level, while the subsidiaries of the same organization use tier-two.
Mobile ERP:
Just as seen in the case of intelligence and automation, even mobility is no longer an option. This shift is primarily driven by the remote work environment, which has managed to highlight the requirement for remote access to business data. Hence, mobile ERP enables organizations and their employees to access data in real-time, important workflows, and other valuable insights.
This allows employees to carry out both front-end and back-end tasks through their mobile phones from remote locations. This has further enhanced collaboration throughout the workforce, further enhancing the productivity and agility of employees.
3D Printing:
Three-dimensional printing, more commonly known as 3D printing, is literally altering the way manufacturers manufacture large and complex products such as seat buckles and engines. This has allowed the manufacturers to reduce cost, enhance the precision in parts even further, and boost efficiency making well-made products easily available at far more competitive prices.
Even engineers are now leveraging 3D printers to make quick prototypes and manufacture advanced metal parts. This has increased competition greatly, but organizations are certainly putting more effort into delivering better solutions at far more affordable prices. Businesses are now integrating these printers with their sales ERP software to better understand the customers' requirements.
Digitization Of Human Resources:
It is evident that human resources are not the same as a couple of years earlier. Today digitization is deeply integrated with all the processes involved in human resources. Many surveys have shown that organizations are putting extensive efforts to digitize their human resources.
This depicts that the satisfaction of internal customers is certainly interlinked digitization and transparency of different processes. Therefore, businesses are integrating their HR processes with ERP solutions to facilitate seamless management and extensive transparency and accessibility to all HR-related data.
IoT Initiatives:
The Internet of Things (IoT) has been a significant factor in the world of technology. As things are going, it seems like the upcoming year will be no different. Businesses are now trying to leverage innovative solutions and enhance connectivity by investing in IoT technologies before cloud technology.
This shift in priority is understandable because the cloud with IoT does not yield many benefits. Therefore, businesses are now investing in IoT and making the most ERP in sales management and other aspects of the business.
In Conclusion
ERP systems will never remain the same as they were because these things are designed to get better, especially with organizations spending so many resources trying to make these sales software better. Hence these are some of the most notable ERP trends you must look out for in 2022.