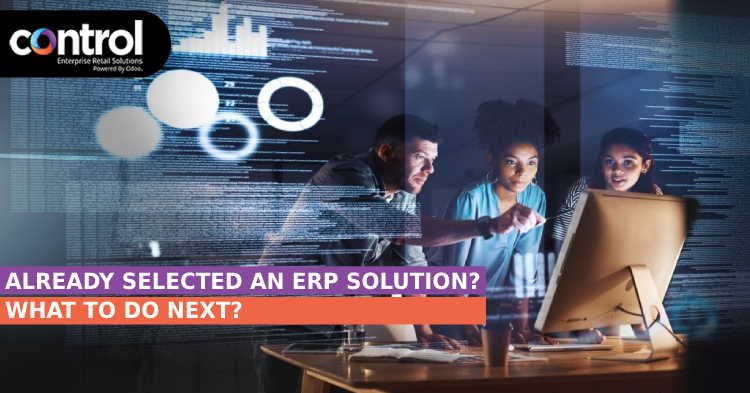 Data drives modern businesses and when an organization grows to a specific size handling that data manually is just poor management. Manual management of data in this age is simply ineffective because it contributes to inefficiency and increased human errors.
This is why most organizations opt for the essential ERP software to streamline different business processes, augment integration between various departments, boost efficiency and accuracy among the workforce, and, most importantly, facilitate effective and hassle-free data management.
However, choosing an appropriate ERP system is never easy as organizations have to consider many short-term and long-term factors that will impact the business because of this transformation. On top of that, the dilemma between hosting the ERP on cloud or on-premise can often be a difficult decision to make; organizations have to evaluate both the risk and perks of both the alternatives.
Even though it is a tough decision to make, organizations understand that this cannot be delayed for long because the competitors will get the upper hand in case of delay. Hence, organizations eventually choose the right ERP solution after evaluating all the ERP trends that might impact the business. But what's next?
Moving Ahead After Selecting An ERP System
Take any enterprise-wide solution, for example, and it will be evident that implementing the answer is just the beginning because the real challenge comes after that. Therefore, to make this easier for everyone, we have outlined three things that organizations need to consider after deploying their comprehensive ERP solution.
Bracing Oneself For Anything Unexpected
Running a business is like dealing with uncertainty every day. No matter how well-planned or well-prepared an organization is, sometimes even a small unprecedented incident can make significant differences. Only if this world was totally perfect, then organizations could deploy their ERP solution and simply walk away while things continue to run smoothly or maybe even better with the ERP solution boosting the efficiency of the organization significantly.
It is not false that ERP brings unmatched efficiency, but there are also other adverse things that might hitch a ride with efficiency and productivity. No matter how smooth the implementation process was, organizations can still encounter some severe hurdles after the said implementation. The primary reason behind this is that organizations often tend to rush to go live and give rise to many complexities caused by different unprecedented errors. Hence here are a couple of things that an organization must be wary of.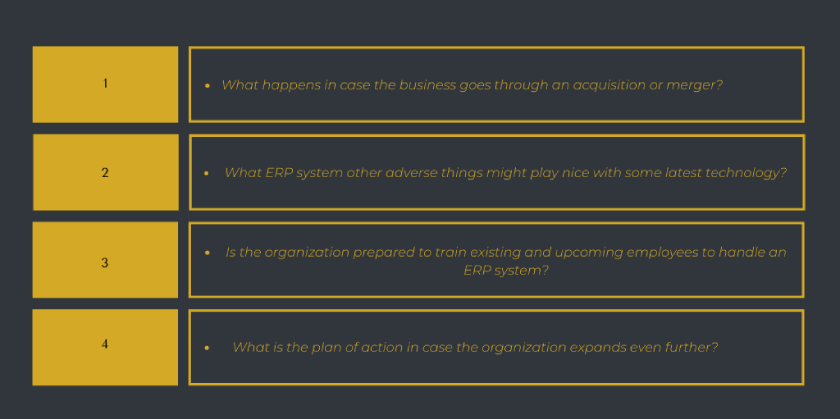 These are just some examples of what could go wrong, but in reality, there are many other things that an organization will have to be prepared for. However, starting with even these four-pointers is always great for a start.
Evaluating Different Requirements Related To Technical, Functional, And Financial Requirements For The Implementation
Any robust ERP solution will have an impact on every single aspect of the business. This includes accounting, human resources, time tracking, payroll management, finance, and so forth. While this implementation will burden most departments, that does not mean that it is not a significant undertaking. This is why organizations have to put in more effort to understand better what is involved in implementation.
An organization might need to revamp many business processes that come with their own cost. Therefore, instead of making any rash decision, the organization must define the budgets and other aspects of the business to ensure that the implementation is carried out without encountering any significant hurdles.
Finding A Reliable Partner
The challenges discussed above can be simplified without hassle as long as the organization has an excellent and reliable ERP implementation partner. These partners are equipped with the expertise and competence to understand the organization's specific requirements and help the management make better decisions.
Whichever implementation one chooses, it is essential to ensure that the partner does not rely on guesswork but offers concrete solutions to tackle different challenges that can appear out of thin air. Implementation partners generally come with their competent team of experts who will make efforts to drive seamless implementation, further ensuring that the organization saves both money and time. Most importantly, the partners can take care of all complexities while the management focuses on the business.
In Conclusion
Whenever an organization implements a ControlERP solution, it is important to consider these factors mentioned above to ensure seamless implementation. Therefore, make sure to reach out to experts and discuss the implementation requirements and conditions beforehand to ensure that things do not go south.