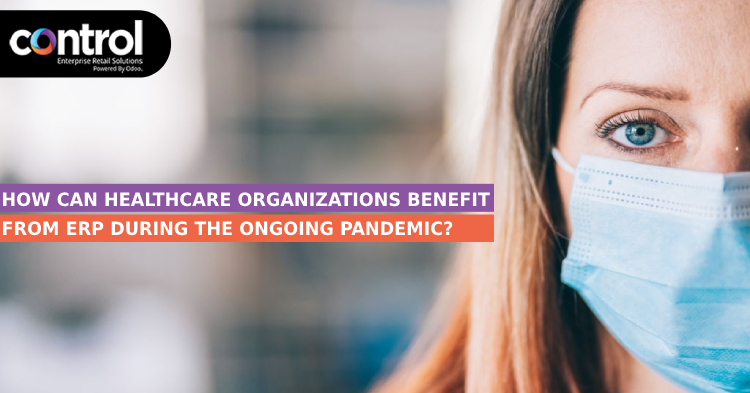 No other medical calamity had such a drastic impact on humanity than the Covid-19 pandemic. So many people from all over the world lost their lives, and many more lost their loved ones to the disease. This has put a lot of stress on the healthcare infrastructure, and certain countries even lost lives that could be saved with better and robust healthcare organizations.
This crisis has forced many healthcare organizations to rethink their approach towards managing different operations. As many such organizations opt for digitization, healthcare ERP solutions were the go-to choice for many. As a result, more and more healthcare organizations invest resources in implementing ERP solutions to achieve better efficiency and boost effectiveness. In addition, customized ERP solutions paired with RPA have allowed many hospitals to augment their workforce and ensure better patient care.       
What Can ERP Solutions Do For The Healthcare Industry?
Every business, be it manufacturing or even healthcare in the 21st century, has to turn to technology to sustain the business. Moreover, a healthcare organization has to manage many operations simultaneously and accurately. So one can always leverage the competence of an ERP solution to manage all such operations while minimizing the chances of encountering any human error that can jeopardize the operations.
The primary reason why a healthcare organization must leverage the competencies of ERP software for healthcare is the significant reduction in the cost of administrative and clinical tasks. Other than that, the healthcare organization ensures effective monitoring of the patient's health, boosts operational efficiency, and, most importantly, enhances clinical outcomes.
Most healthcare organizations often fail to deliver better patient care while saving on costs simultaneously. This is why it only makes sense that healthcare organizations begin to invest in advanced ERP solutions to enhance patient care and accessibility. In addition, eliminating the clinical errors with an ERP system will further improve the productivity of healthcare providers.  
The way things are going, it does not feel wrong to assume that pandemics like these will be there even in the future. But it is not just pandemics that can overwhelm a healthcare organization; even an increase in the number of other diseases or medical conditions can result in great devastation. Therefore, a healthcare organization must prepare itself to deliver better patient care with less cost, and ERP solutions are the only and most effective way to achieve that goal.
Perks Of Implementing An ERP Solution In A Healthcare Organization
Of course, an ERP system will be very beneficial for healthcare organizations as it will help them enhance their services and better utilize the data. But apart from that, there are certain specific features of an ERP in healthcare that will ensure uncompromised benefits to such organizations. These perks include:
Better-Equipped To Fight COVID-19: As with most advanced technologies, even ERP solutions can be configured to reduce human contact, especially with the people infected by the virus. This can be very helpful in extending appropriate medical care to the infected patients while ensuring that the virus does not get the chance to jump to someone else. One can augment this approach further by integrating the ERP solution with RPA that can also be configured to serve the medical needs of the infected patients.
Artificial Intelligence (AI): Almost every ERP software now has built-in AI capabilities that allow organizations to manage and use data more effectively. Hence even healthcare organizations can leverage the power of AI to manage medical records with far more efficacy. One can leverage the AI-driven algorithms to detect trends from the patients' medical data and use the data to devise better and augmented approaches towards treatment and even diagnosis.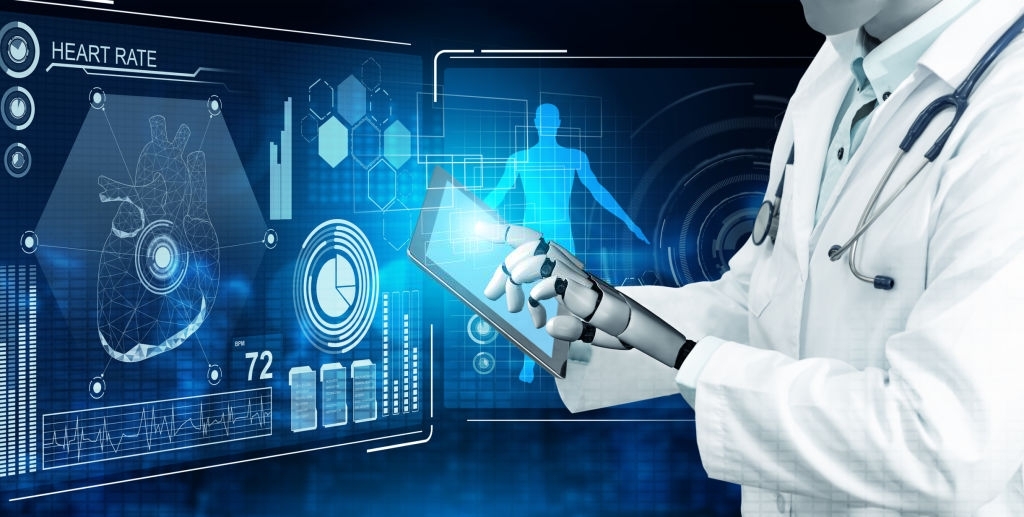 Secured Storage And Management Of Data: The medical history or any health-related data of a patient is confidential, which means the security of such data can never be compromised. When it comes to ensuring secured storage and management of data, nothing else can match the competence of an ERP solution. These systems leverage cloud technology and end-to-end encryption to ensure that the security of the data is never compromised. Even in a hardware failure, the data can be seamlessly retrieved using an ERP solution.
Enhanced Patient Care: The primary goal of any medical facility is to offer uncompromised patient care. This can often be a challenge, but not if the hospital has an ERP solution to make things easier for them. Healthcare providers can leverage the competencies of the ERP solution to monitor patients remotely and access any important information about the patient without any hassle. This can also be used to automatically schedule appointments based on the availability of the doctors. 
Are you looking for a Qualified ERP professional to help your business?
Schedule Your Demo
Final Thoughts
ERP solutions are changing the world of business, and any type of business that fails to leverage this technology will soon find it challenging to sustain the business. Therefore, make sure to implement ERP in your healthcare organization and ensure better and effective treatment for the patients.