In today's time, with the business environment growing in intricacy, the competition bar has been raised and so has the customer's expectations.
This has further made it crucial for firms to use the resources effectively. But this can be possible only with the integration of cutting edge technological trends with your business functions.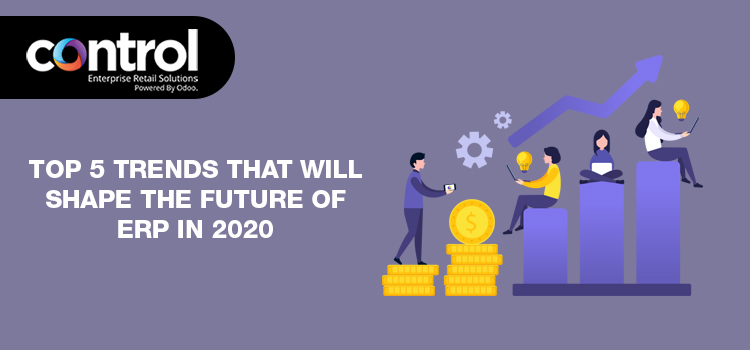 With these trends, you not only get to minimize the wastage of your resources but update your operations too.
When it comes to such technologies, the best way to streamline your business's function is by embedding your company with cloud ERP (enterprise resource planning) solutions.
For every business, cloud ERP solutions have become an essential tool.
Also, with technology evolving at lightning-fast speed, ERP has the potential to undergo numerous changes while benefiting the business environment.
Future of Best Open Source ERP Solutions
With business requirements changing at breakneck speed, ERP solutions are also constantly evolving.
The mobile app development solutions and Artificial Intelligence (AI) have also gained tremendous popularity. This has further compelled businesses to make data the lifeblood of every decision.
Studies suggest that nearly 94% of companies are opting for cloud-based ERP, as they consider it to be the safest option.
As the best open source ERP solutions are becoming more dynamic in nature, here are the top 5 trends that are likely to change the future of enterprise resource planning in 2020.
Trend #1 – Majority of ERP Users Will Shift to Cloud
In 2018, a lot of businesses moved the majority of their software platforms to the cloud. But one such platform that hasn't yet been integrated with cloud computing is the ERP solutions.
However, in the present year, it is expected that more ERP users will shift to the cloud given the many benefits they can reap from it.
With cloud-based ERP solutions, businesses no longer require an in-house infrastructure. They can take complete advantage of the ERP systems along with limited human resources.
Based on reports, the cloud-based market is expected to witness a surge of $411 billion in 2020.
Trend #2 – Businesses Have to Be Prepared for a Flood of Updates
With cloud-based ERP solutions increasing in popularity, a massive amount of updates are expected to be on the way. This means businesses have to be prepared in advance and stop relying on outdated systems.
To be ready for such big updates, companies have to get used to several smaller ones. This way, they can lower the sheer learning curve between the two systems.
Businesses also need to focus on employee training and development of their skills. But to meet these demands, it is important for them to have the best open source ERP solutions in place.
Trend #3 – Blockchain Technology: The Future of ERP
Several companies have already made blockchain a part of their enterprise software, meaning it will soon find its way into ERP solutions as well.
Blockchain has been considered as the best platform in terms of conducting secure transactions. Also, even though this technology is still in its nascent stages, blockchain is surely going to be the future of ERP.
With blockchain technology, certain business operations like customer acquisition and supply chain management are likely to become more active and efficient.
Many businesses, especially with shipment delivery and tracking being the core functions, have already started taking advantage of blockchain solutions for their daily requirements.
Trend #4 – AI (Artificial Intelligence) will Be All The Rage!
AI solutions have already had a huge impact on various features of business functions. But the idea of machine learning is expected to completely transform the ERP solutions.
With AI, companies can not only reallocate human resources wherever required but attain a higher level of business automation too.
Even the idea of RPA (robotic process automation) is slowly gaining the limelight. While previously launched systems focus on a particular process, RPA can be used across various departments. This can help you replace outdated resources with better and productive ones.
Trend #5 – Personalization Over Customization of ERP Solutions
Several predictions on ERP systems suggest that the majority of companies would prefer personalization over the customization of ERP solutions. This is mainly because it will make it easier for them to stay updated with the latest market trends.
Another reason why businesses are likely to opt for the personalization of ERP solutions is the cost associated with it.
It has also been suggested that personalized ERP solutions could reach $15 billion in 2020. This will help businesses lower the requirement of in-house IT teams to handle ERP systems.
Are you looking for a Qualified ERP professional to help your business?
Conclusion
With technology evolving at breakneck speed, the business processes are also increasing. This is where ERP solutions can help you out!
The integration of ERP systems with your business can help you become more agile and easily adapt to the constant changes. It is equally important for you to keep updating the system to ensure you're up-to-date with the latest trends.
The best part about ERP systems is, its effective planning and strategy help you enhance the efficiency of your business and ensure it sails smoothly!