The jewellery industry is one of the thriving sectors that has existed from time immemorial. However, with the changing trends, manual processes have become a lot less effective. And this is where a jewellery ERP solution can help businesses make progress with efficiency and zero errors.
A cloud-based jewellery software supports comprehensive management, like design selection, designing techniques, and handling different materials and quality control. The best ERP system performs multifaceted functions, like planning, management, operations, monitoring and marketing effectively.
There are a host of features that assist in streamlining the entire process. Let's take a look at how these features help.
Benefits of Jewellery ERP Solution
There are various types of order in the jewellery industry that are best managed by ERP software. Such tools enable retailers to make a systematic arrangement of the order. The units of every high-price item are measured accurately.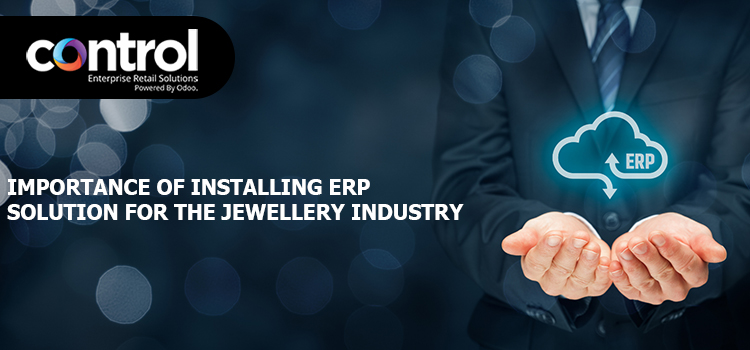 All of the order management related features of ERP software help improve customer experience directly and indirectly. Businesses can get access to the management of sales, order summary and purchase at any time.
Material Requirement Planning
ERP solutions help to plan the procurement process based on order and demand. The system allows smooth preparation of material requirement planning and Bill of Material (BOM). It also helps make the list of components and quality of raw material, like gold, silver, diamond etc.
A comprehensive diamond ERP solution can manage both the front as well as back end processes of a jewellery business.
Scheduling Work and Managing Workforce
An effective work schedule is important for businesses to optimize productivity. An ERP implementation will help to calculate the potential workforce requirement based on the work centre capacity.
The strategy avoids wasting time and resources with efficient planning of work and workforce management. With proper time management, it becomes easier to meet deadlines.
Master data is the central system that helps store all the vital customer data, like personal information, address and purchasing trends. ERP solutions come with a master data management feature that allows managing customer relationships, product management and other tasks.
Organizations can track the detailed use of different materials, like gold, metal, gemstones, etc. It also helps to coordinate the different warehouses and transactions with retailers situated in other locations.
Quality checks are imperative in the jewellery industry, and it is carried out in the various stages of processing. The implementation of a jewellery ERP solution will assure quality control at the different processes.
This will offer a design free from errors, dents and ensure it qualifies the pull tests. The quality of the material can also be assessed through different quality control settings and checks. It also helps in refining items, like gold and silver by ensuring that they are free from dust and other impure substances.
Machinery and tools need to be maintained on time in the jewellery industry to make good use of the workforce and work hours. It enables businesses to get maintenance alerts based on time and generation requests for repair work in emergencies.
A cloud-based jewellery software is great for managing the maintenance calendar and handling both the internal and external maintenance systems.
An ERP software can be customized with an integrated surveillance system to manage the inventory requirements. It will organize the handling of stocks, managing of batches with the tracing of raw materials and products.
Inventory management is done effectively along with sending signals related to the dead stocks. The system can also incorporate the need for contemporary and fashionable designs based on current market trends.
ERP software helps to analyze sales and performance with report generation. This helps businesses plan for future projects and undertakings. The reports are generated based on manufacturing processes, product order, sales and marketing, and work hour management. With ERP support, all these are available at a single click.
The software also offers an analysis of cost, workforce performance, and waste-generation for in-depth information. Every aspect related to the business can be incorporated and evaluated with top ERP solutions.
Financial Accounting Administration
An ERP jewellery solution shares strategic insights into the business's financial status. Diverse financial aspects are taken into consideration, like product lines or other business reports to evaluate the company's overall profit. This helps in the smooth flow of information to estimate the profit-making revenue of a particular year.
Final Words
Jewellery ERP software is the need of the hour as it allows easy configuration based on the business requirement. It integrates all the operations within a single system and manages the business right from the production to the total sales made in a year.
A cloud ERP software for jewellery offers a structured module that efficiently provides leverage to both small and big jewellery companies.