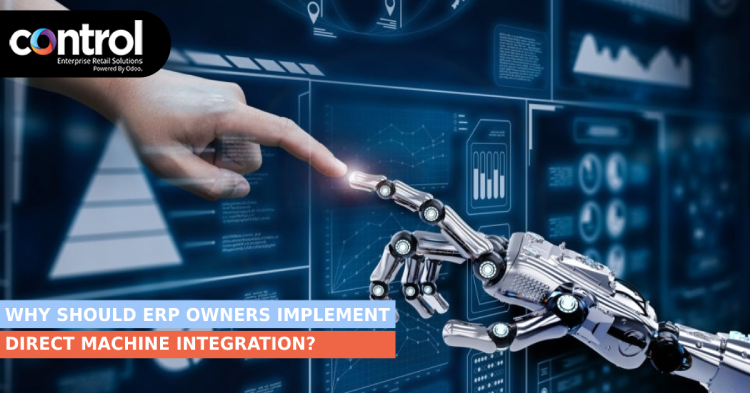 Most businesses operating in this modern and competitive environment are equipped with ERP solutions. However, only a few companies use their ERP software to its full potential. In general, businesses tend to use their ERP system for tracking equipment, billing, and managing inventory. That clearly indicates that we are not using our ERP solutions optimally.
Most ERP solutions are installed on mobile phones or computers, but there is another way to use our ERP. How? Not many are aware of this, but we can integrate our ERP solutions with the machines. Thanks to the capabilities of Internet-of-Things (IoT) technology, we can fit the devices with sensors and integrate the ERP with the machines.
This straightforward practice ensures increased practicality. Therefore, here are some reasons why businesses with an ERP system must integrate it with their machines at the earliest.
ERP: The Evolving Trend!
If you look at it, ERPs have been the true game-changer of the modern industries! With options to make operations more real-time and cost-effective, such software has also been a contributor to the shift of in-house to cloud operations.
Besides, there are also other aspects that add to the perks of owning an ERP for modern industries. Let's have a look!
Generating Insights From Machines:
Today's environment is digitized dramatically, yet we conventionally use our machines and other physical infrastructure. However, the times are changing, and now that we have the technology to integrate machines with ERP solutions, we must not waste this opportunity. 
This integration can help us generate valuable insights that were not accessible just a couple of years ago. We can leverage this integration to determine trends, make highly accurate forecasts while making effective and informed decisions to stimulate the growth of the business.
Optimum Utilization Of The ERP Solution:
One of the most common mistakes made by organizations with ERP integration is that these businesses fail to make optimum utilization of their ERP solutions. An ERP system is equipped with many features and functionalities that businesses can use in many different ways. 
It is also a concern that most ERP users are unaware of all these features. Therefore, every organization equipped with ERP solutions must integrate the system with the machines in the organization. This can help them streamline different operations, such as ensuring regular maintenance of the machines, monitoring their health, and much more.
Tracking Performance In Real-Time:
It is challenging to ensure that all the machinery within the organization is functioning ideally, especially when we are not present in the vicinity. All one needs to do is integrate their ERP with the machines and track its performance from remote locations either through phones or computers. 
Integrating our ERP system with the machines can help us solve this challenge as this will help us monitor the performance of every machine. This also allows us to focus on other value-driven tasks instead of having to stick around and evaluate the performance of the machines.
Shift Towards Automation:
It is no secret that automation is the future for businesses, and it does not matter if it is a small-scale business or a huge conglomerate. Automation is certainly a must-have for every business that wishes to operate and survive in this highly competitive business environment. 
Integrating machines with ERP solutions can help a business automate different processes. However, many studies show that enterprises are lagging in adopting automation technologies. ERP integration with machines is what an organization needs to start with automating different business processes.
Seamless Communication:
Effective Coordination has become one of the most significant challenges for almost every business. This becomes more important when machines are involved in the scenario because while the production might operate the machines, the engineers are responsible for repairing and maintaining the machines. 
Their shifts might not sync, resulting in a communication gap that can lead to further disruptions. Integrating ERP solutions with machines can help us address these issues by enabling different employees to interact using mobile applications. This will ensure that everyone has accurate information about the performance of the machines, further contributing to seamless, uninterrupted production.
Integrate Your ERP With Machines At The Earliest
Enterprise resource planning solutions are a boon for businesses today, and it is disturbing to see that companies are failing to use this amazing technology to its full potential. Many do not even install the ERP on their mobile phones, which is a waste of resources. Therefore, we recommend that every business integrate their control ERP solution with machines to drive better results.