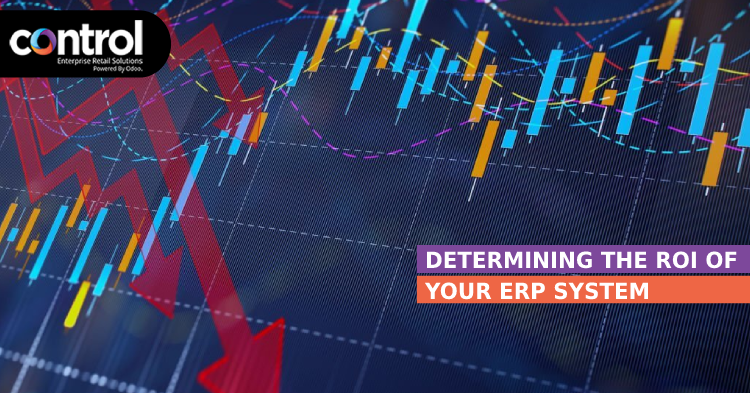 Businesses from all around the world are now leveraging the competencies of advanced technologies with enterprise resource planning or ERP integration. Businesses are now planning much more effectively and saving a lot of costs to enhance revenue generation.
Most businesses equipped with an ERP solution will tell you they are benefiting to a great extent. However, very few cares to actually determine the ROI of their ERP solution, mainly because there is still a lack of awareness among people regarding this subject.
This should not be the case, given how important it is to determine the ROI of your ERP to ensure the safety of your investment. Therefore, here are a couple of steps to help you get started.
Step 1: Getting The Grasp Of ROI For ERP:
Calculating the returns on investment is a well-established method to determine the feasibility and potential of an investment. Many have been using this approach to better under the cost efficiency of a given investment. Hence the story is not very different for your ERP ROI because all you need to do is:
Calculate the expected returns from the ERP
Eliminate the expenses such as maintenance, and more
Divide the remaining sum by the cost
The result is presented as a percentage, which will be the returns of investment you can expect from your ERP. The higher the number, the better are the returns you can expect.
Step 2: Identifying The Costs Associated With The ERP
You need to incur any costs before you can leverage ERP analytics to drive better results. The initial license fee and hardware costs are obvious, but there are also other costs that you need to consider.
First are the initial costs that will include all the essentials, such as necessary modules and subscriptions for SaaS. The fees for ERP consultation will follow this because it is always advisable to seek consultation when making such a substantial investment.
Are you looking for a Qualified ERP professional to help your business?
Schedule Your Demo
Maintenance cost is the next consideration here as every ERP needs software upgrades and other necessary upgrades to function optimally. Therefore, make sure you determine the maintenance cost over the expected life of the ERP.
Finally, there is the user's cost because every organization needs to equip its workforce with the necessary training. This is an important consideration because, without proper training, your employees will lack efficiency.
Step 3: Determining The Returns
There can be varied reasons for an organization implementing an ERP solution. Therefore, the next thing you need to do is assign returns to those requirements. For instance, suppose you needed to pay someone extra for some repetitive tasks such as data entry. An ERP solution will help you automate that task enabling you to save the money you would otherwise have to spend.
Furthermore, benefits like these must be accounted for when determining the returns for your ERP solution. Other indirect benefits include an increase in efficiency enabled by the ERP solution, which contributes to a better customer experience. Consequently, this will entice customers to place larger orders enabling you to boost revenue generation with the ERP. Hence make sure to consider every factor when determining the returns on your ERP solution.
Step 4: Simplifying And Sorting The Data
An ERP solution will have an impact on almost every aspect of your business. This means that generating the data about the returns expected from all these impacts will be cluttered and complex, making it challenging to make any sense of it.
Therefore, businesses need to take some time and segregate the data based on varied fields. This will start with a thorough analysis of your data, requiring effective collaboration with all the departments. It is important to collaborate with all departments because everyone will interact with the ERP in one way or another.
Finally, you will need to sit down with an analyst and analyze data from every department individually. This will be followed by adding all the results and getting the final and accurate estimation of the returns of your ERP system.
Step 5: Examining The Results:
By the time you reach this step, it is expected that you already have an exact estimation of your returns. However, now that you have the data, it is time to further scrutinize the data and determine areas that require further enhancements to generate better returns.
For instance, suppose your ERP sales module is failing to operate optimally, further hampering the efficiency of your sales team. Therefore, in such cases, you need to get to the roots of the issue and deploy corrective measures accordingly.
Wrapping Up
These are five simple steps that will help you determine the ROI of your ERP system with the utmost effectiveness. You can even leverage these to calculate your ROI for individual modules such as ERP HR & Payroll module or any other module for that matter. Therefore leverage this information and determine if your investments are secure.