Here, we will discuss the benefits of switching to modern cloud ERP for businesses. One of the apt benefits of modern cloud ERP for businesses is: Cloud computing offers virtualization of data and reduces IT expenses. It also offers companies a more flexible way to manage information in the enterprise. Cloud ERP system helps business managers to focus on business goals instead of IT. It reduces IT costs by automating routine tasks such as application development, database, deployment of applications, and web-site inventory management.
Some of the beneficial aspects associated with an efficient ERP system:
Cost Reduction
When implementing a cloud-based ERP system, there are several benefits of switching to modern cloud ERP for businesses. One benefit is cost reduction. With a cloud-based ERP, you do not need to invest in new servers or purchase expensive hardware. Instead, you can reduce IT costs by utilizing existing backup resources and eliminating the need to install and manage redundant network connections.
Virtualization of Data
Another advantage is the virtualization of data. Cloud-based ERP solutions allow you to run applications on multiple virtual servers, each running according to a fully optimized private cloud infrastructure. This enables you to run the most up-to-date version of your application without requiring additional storage, bandwidth, and power. It also allows you to make use of newer technologies and tools. Virtualization reduces the need for new staff to manage the data. Besides, it provides greater operational convenience and improves collaboration among employees across different locations.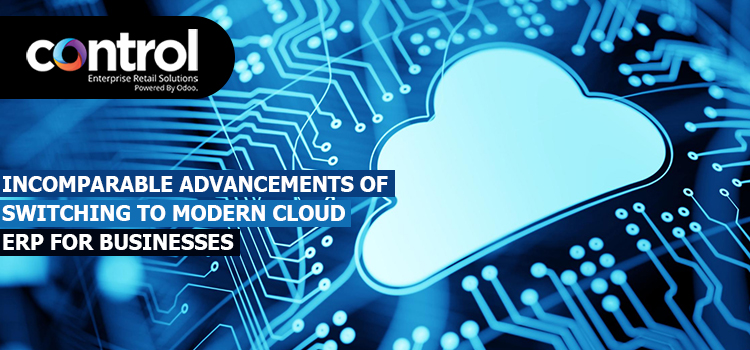 Enhanced Scalability
Another benefit of switching to top ERP trends for businesses is improved scalability. You can use the latest tools and techniques when it comes to managing the information and resources of your business. This results in better efficiency, which in turn improves productivity and increases profit margins. Cloud computing offers many benefits such as better real-time synchronization of information across multiple locations and data sources, instant access to vital information from anywhere globally, improved collaboration, streamlined workflow, easier access to all forms of data, and more. With better scalability, your business can function even with a reduced staff and fewer personnel.
Utilization of Cutting-Edge Techniques
The best open source ERP solutions allow you to access the latest tools and techniques but do not limit you to what is on offer. This means that you can gain access to cutting-edge technology that your competitors cannot match, but you can tailor your implementation to suit your business needs. Cloud hosting allows you to have more bandwidth and storage than you might currently have at your fingertips. In addition to all this, you have better control over the security of your data and your applications.
Better Tracking of Business Efforts & Results
If you use an accounting program, then you will also be pleased to know that cloud ERP offers you the benefits of controlling expenses at a lower cost. As well as being able to track the direct results of your business efforts, you also have access to up-to-date financial data from any computer connected to the Internet. Cloud hosting means that you don't have to purchase any additional hardware to get started. This means that if you plan to run the application from your own office or home, then you won't need to spend money on additional equipment, which would be an added expense. Instead, the system works seamlessly from a laptop or desktop and will run parallel to whatever else you're doing. In short, this means that you can use your existing equipment and data storage resources, but considerably less in comparison to what they would cost in a traditional ERP system.
Taking Improved Action on Informed Decisions
Real-time business intelligence also allows you to make informed decisions in real-time. For example, suppose you have a customer who is threatening to leave a business. In that case, you can use information gathered from your cloud ERP software program to make quick decisions regarding the exit strategy. Not only can you take action on these decisions, but you can also take action based on historical data as well. This means that you are in control at all times and can react to any changes in trends that can impact your bottom line.
Final Words
These are just some of the benefits of switching to modern cloud ERP for businesses. Of course, there are many more benefits that you can find by using cloud computing more effectively and efficiently. In particular, cloud computing is great for helping you streamline your operations and reduce overall costs while offering you greater functionality. Cloud computing is already providing businesses with these benefits, but only in the most efficient manner possible, so you should consider whether you are operating most effectively.