You must have ordered meals quite a number of times. But, do you remember that one time when the delivery man shared a tit-bit regarding their restaurant introducing Thai food on the menu?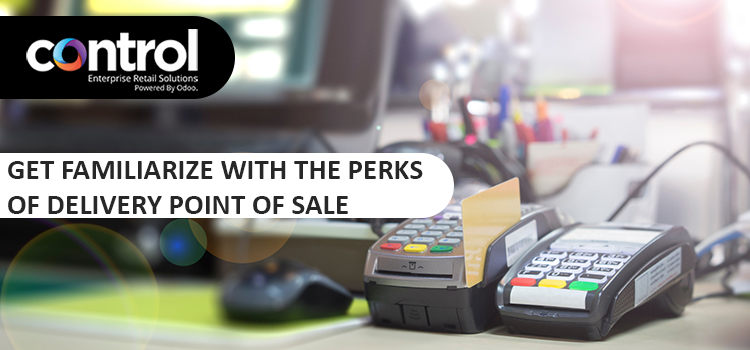 That bit of information got registered in your mind and you order Thai food from the restaurant in the next week.
Well, this is one way of promoting your services. Yet another way is through the delivery point of sale.
In this article, we have shared prominent features of on the delivery point of sale-
Map deliveries and directions
An-all-inclusive customer database
Improved integration with other solutions
Indicate you about the red flags

Delivery is a great opportunity for restaurant owners to boost sales. However, this can be effective only when they implement an upright delivery point of sale solution.
There is no one solution that can promise you sure-fire effective results. You have to blend a combination of features and solutions together to make the most of the delivery point of sale.
Discussed here are some features of the on the delivery point of sale-
Map deliveries and directions
You have several branches, your food is considerably good, and you have restaurant fare, yet you have poor sales.
A root cause of this can be your poor delivery process. Customers are less likely to order from your restaurant when you have a history of late deliveries.
Customers will be quick to switch to a restaurant that offers timely delivery.
To avoid this situation, you can include delivery mapping features in your delivery management software. This feature allows you to map order paths and their live status.
Besides, you have the leverage to assign drivers to a particular geographic location and reduce confusion or delay.
Implementing a point of sale solution can assist your team to acquire all minute delivery details. These details can then be utilized to optimize order delivery and gain customer satisfaction.
An-all-inclusive customer database
While working in the food and beverage industry, remember it is important to retain customers. Cultivate the practice of reaching out to people who have already been to your restaurant.
If this task is done manually, then it can be a very cumbersome process. However, the right delivery solution can simplify the process.
POS systems act as customer database management and can provide you all the necessary details of your customers.
For instance, your customers don't have to share their address every time they place an order. The system registers the contact number and you can confirm the address generated through the system.
This saves you as well as your customers' time.  
Some systems also allow you to add notes about customers. You can add information regarding their special preferences of less oily or a particular cuisine that they order.
You can recommend the same when they order the next time. This will help them notice that you are well-aware of their preferences and appreciate it.
Some systems include report features as well. This allows you to generate reports and obtain specific information to boost your sales. For instance, if your Japanese cuisine is popular, you can generate a report of customers that have ordered them. You can send a custom-discount offer to them and encourage them to place an order.
Such personalized messages can trigger a purchase from your restaurant. You can also provide a monthly payment facility to your regular customers.
Improved integration with other solutions
Odoo POS solution enhances the scope of business functionality, and you can easily integrate it with other internal systems to simplify your tasks.
Get a comprehensive view of all restaurant activities and gain command over activities. This quality integration assists you to handle –
Inventory

Online orders, and other business activities.
Indicate you about the red flags
Timely delivery is important to ensure your customers return to you. A good POS system will notify you about late and delayed deliveries. This way, you can work on your flaws and offer the best services.
Ignoring these signs or red flags can cost you a customer and have a significant impact on your business. At times, the system can notify an error and you can immediately rectify it.
Taking spontaneous action on minor loopholes can save you from major business hurdles. Invest your business time and resources wisely to enhance your drivers' performance. This will have a positive effect on your overall restaurant performance, and you are likely to earn an increased number of positive reviews on your restaurant services.
Wrapping Up
With the pandemic, people are more prone to make online orders or prefer home deliveries. With the right POS system, you can provide secure, quick, and correct deliveries of the increased number of orders.