In the past decade, many businesses have replaced traditional accounting software with cloud-based ERP (Enterprise Resource Planning) solutions. The reason for this change is the comprehensive scope of ERP solutions when it comes to business process management. It can effectively track tangible and intangible assets, materials, human resources, and financial resources while correlating them with accounts.
Control ERP has emerged as a one-stop solution for all the accounting needs of modern businesses. Powered by Odoo, it boasts a set of robust modules that can handle financial processes with ease. Whether you own a startup or a billion dollar business, this software suite will fit into your organization perfectly.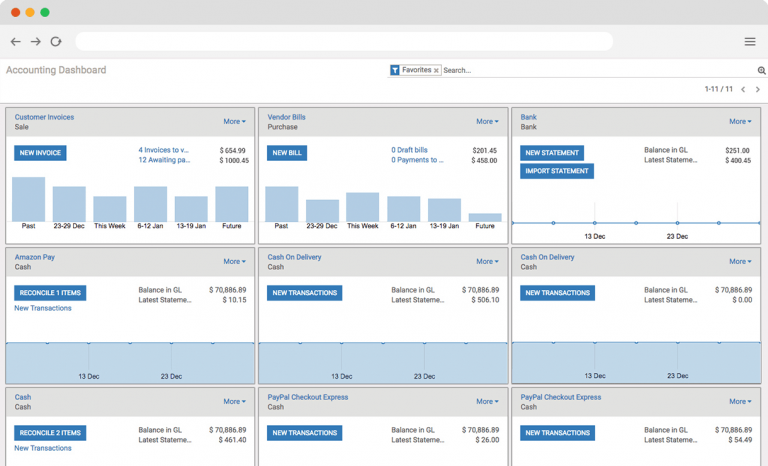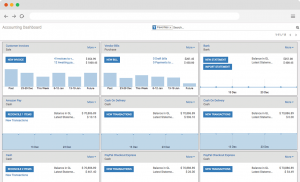 This blog will cover the five distinct features of Control ERP's accounting modules, which can unlock the true potential of your business. So let's get started with them.
Get Easy Loans from Odoo Bank
With Odoo 13 set to be released soon this year, getting loans will be easier than before. Odoo Bank can consider invoices as assets and sanction loans against them. It will eliminate the hassles associated with the disbursement of hefty business loans.
Control ERP, being an Odoo Partner, can connect you directly with Odoo Bank and facilitate the entire process.
Manage Invoices in a Seamless Manner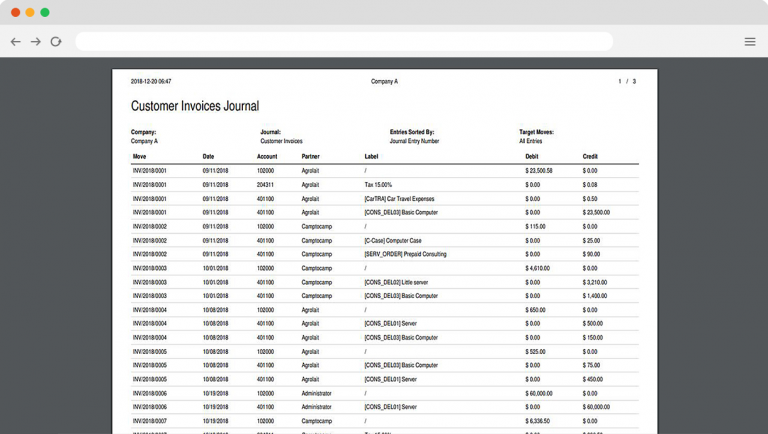 In Control ERP, users can create professional customer invoices and issue them in seconds. Multi-company rules can be set in the system that will automatically mirror the orders and invoices in a multi-company setup.
'3-Way matching payments' is an important feature as well. You can easily compare the received orders with the vendor bill, and release an invoice for the payment made.
Easy Compliance with Legal Requirements
When an enterprise partners with Control ERP, it automatically complies with all the local tax regulations. You will never need to worry about the ledgers and tax calculations.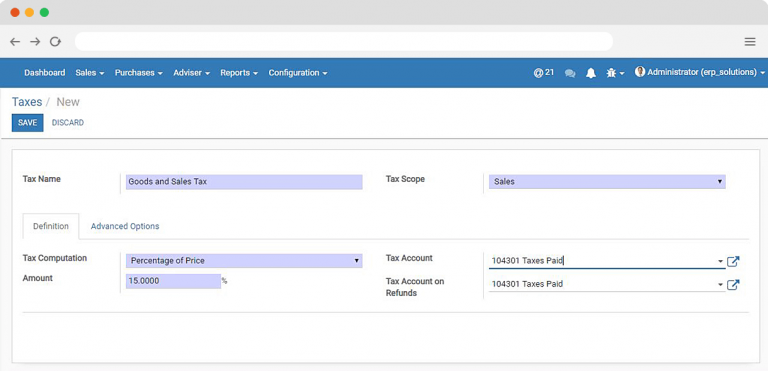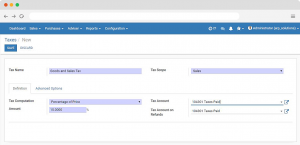 You can:
Choose from multiple sets of tax computations.

Search and filter the general ledger easily and zoom into the documents with just a click.

Format tax reports automatically based on the country's regulations.

Get a cash flow statement in real-time with multiple filters.
Detailed Performance Reports
Financial planning requires smart business insights and Control ERP provides them in real-time. You can review past trends and plan a sustainable budget for the future.
You can:
Choose from standard report formats to analyze all of your accounting data.

Create custom dashboards and compile reports based on predefined parameters.

Multi-currency support, with automatic update on currency rates.

Manage multiple companies and get consolidated reports in real time.
Asset & Revenue Management
The asset management module helps to capture, organize and analyse asset-related information in a simple and well-defined manner. The entire history of an asset can be tracked and managed during its life cycle.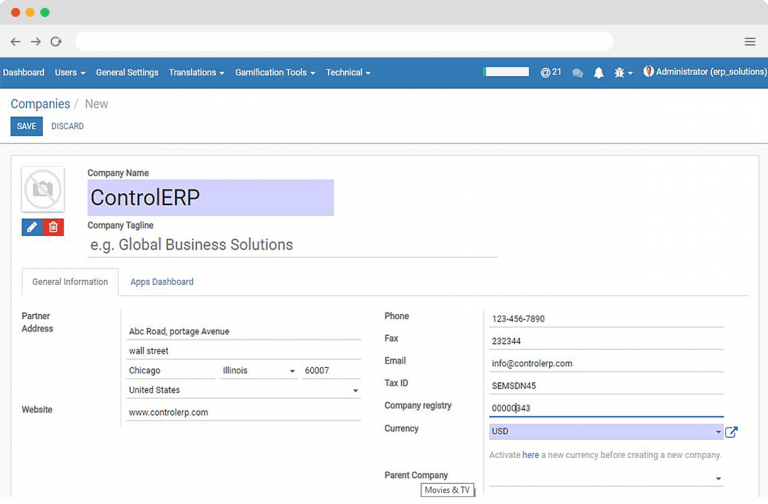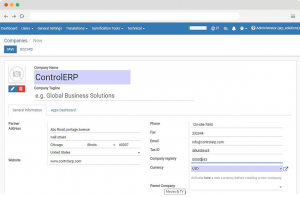 You can:
Track assets, depreciation boards and generate amortization entries in a few clicks.

Track different budgets and compare your current performance with each of them.

Manage multi-year contracts and get a clear idea about your recurring revenues through dashboards.
Drive Business Growth with Control ERP
Optimizing the financial workflow can go a long way in increasing the ROI of your business. It will also have a significant impact on other departments in your organization. Selecting a dedicated Odoo Partner will help you in achieving such long-term business goals. So get in touch with our team of ERP experts today or visit our website – www.controlerp.com – for more information.