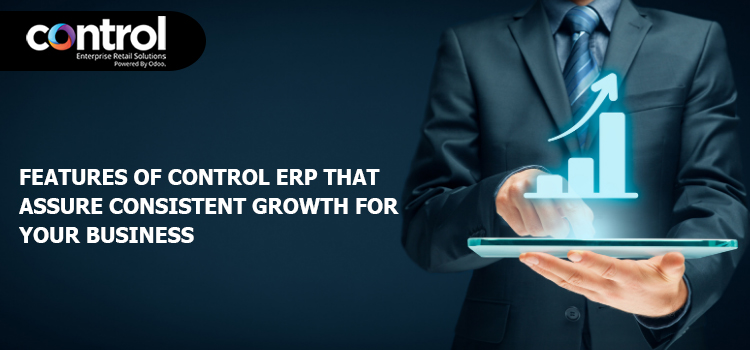 Enterprise Resource Planning is a comprehensive solution, responsible for the growth and innovation of organizations of all sizes. ERP is a suite of customizable application software that leverages your company's business process in the long run. Over the years, ERP systems have accumulated a significant part of business management, covering sales, services, finance, retail, and more. Offering business process improvement for 95% of businesses, ERP is one of the most essential tools in any given organization's exosystem.
Today, a majority of ERP solutions available in the market, deploy Artificial Intelligence to provide adequate visibility into the latest market trends and prevalent business procedures. Starting from manufacturing to retail, companies can utilize the platform for specific needs in a comprehensive format.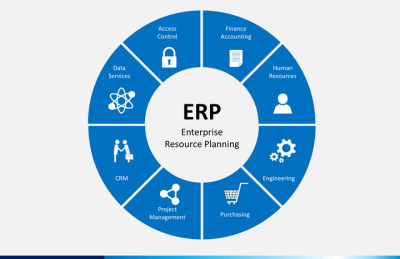 Deciding the ideal ERP solution has become way more confusing than it used to be. The presence of multiple brands offering similar offerings has the maximum chances of confusing you. To save you from trial and error, we suggest you integrate Control ERP into your ecosystem.
Before we move to the features section of the ERP software, let's have a quick overview of the application.
Control ERP: An Overview
Control ERP is a magnificent omnichannel software to get your work done. The particular offers good insights into inventory, customer metrics, and sales, making it far more cost-efficient and time-saving for admins.
This article will uncover the facts that help enterprises stand out from the rest by deploying Control ERP Software as their prime business process management gateway. Read through to know more.
Control ERP and its impact on Business
ERP implementation assures seamless business operations and helps admins and the HRs to execute real-time operations. Today, over 40% of companies identified improved functionality as the primary reason to switch to an ERP system. Keeping such stats in mind, Control ERP, with its web-based interface, makes it easy for users to monitor and plan various business decisions at their convenience. Carry on with your reading task for more information.
Inventory Management
Having a lack of transparency over your inventory is like having half access to your resources. However, that's not the case with Control ERP. With its simplified user interface covering detailed metrics, the management software helps supervisors gain good business-relevant decisions in real-time. They get to manage multiple warehouses, trace the movement of individual products direct from the supplier to the customer, make adjustments according to the zone, and cross-check their originality in a seamless way.
Control ERP offers proper integration with barcode readers making it easy for users to run detailed scans through the incoming and outgoing products. Moreover, advanced reports offered by the solution cover metrics like internal moves issued purchase orders and confirmed sales orders.
Production and Planning
You need to ensure consistent quality when it comes to the production aspect of a business. With Control ERP integrated into your ecosystem, the manufacturing department can run consistent quality checks in real-time. They can pre-define parameters besides designating checkpoints to validate the finished product.
Further, a maintenance calendar forwards timely updates make it easy for companies to offer a consistent service to their loyal patrons. Departments can even reschedule the maintenance activities as per their business needs.
HR and Payroll
Employees play an essential role in the success of a business. The efficiency level flaunted by an individual employee can either make or break a brand. Companies can utilize Control ERP to post job-related notifications.
The application helps them to track the updated resumes and shortlist the ones' offering relevant skills. HRs can also monitor the daily attendance of in-house employees besides approving or rejecting their leave requests. Further, admins can design monthly challenges and reward the most deserving ones.
POS Management Facilities
Accepting payments from customers gets easier with Control ERP and its multiple modules. Businesses can accept cheques, cash, credit, and debit cards, besides generating invoices in real-time.
You also get access to a dedicated store management portal helps large retail chains sort past orders by their dates, names of individual customers, and cashier in charge. Store managers can generate POS receipts and monitor the current stocks from a dedicated dashboard.
Flawless Integration with Magento
Businesses can sync products and relevant categories directly from Magento with Control ERP. They can opt for tax mapping facilities, update the status of bidirectional orders, and sync the customer database as well. Order management gets a lot easier with on-time synchronization of a customer-specific tracking ID.
Accounting
Expanding business across the national borders gets a lot easier with the multi-currency compatibility featured by Control ERP. Admins can track assets, plan budgets, compare performances, and monitor recurring revenues as well. Integrated filters within the software help accountants generate a detailed cash flow statement in real-time. They can also format tax reports based on the regulations set by the governmental authorities.
Final Takeaway
There are no full-proof guidelines that assure visible success to a particular business within a specified time period. ERP software, with its multi-faceted services, is of great help during tough times. However, it is not always advantageous, implementing ERP can take you 30% longer than anticipated.

They are primarily responsible for offering an organized approach. A variety of options are available in the market; taking help from an ERP Consultant becomes necessary at times. However, it turns out to be costly as well. We have tried to bring down those extra hassles by getting into more details about Control ERP and facilities made available by it.