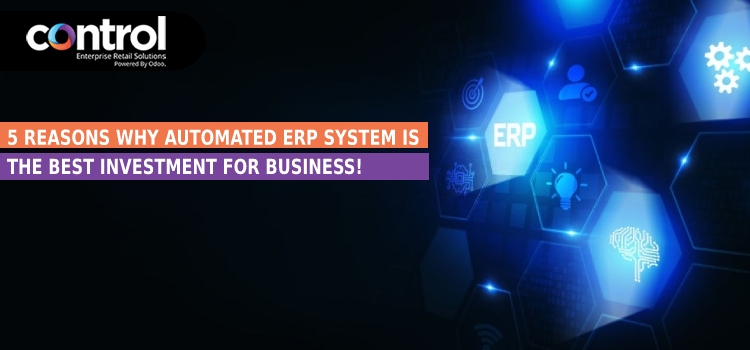 With the increasing pressure of gaining competitive advantage and improving productivity, Enterprise Resource Planning (ERP) system is no less than blessing for many businesses these days. Since the evolution, such systems have consistently gained momentum as the most comprehensive and efficient data management solution available.
The major benefit of incorporating ERP system in a business is that it manages the core function areas with just one system. Whether you are dealing in finance, human resource, process manufacturing management, purchasing or inventory management, and sales management, with ERP systems, you are able to handle all the operations with utmost ease.
If you too want to boost the productivity of the business and make the most of your resources but are skeptical of investing in an automated ERP system, we have complied a list of benefits that will convince you to get started.
Take a look!
Simplified Business Process – Implementing an automated ERP system serves you with an opportunity to evaluate the areas of the business that needs to be improved. Data is available in a centralized location with complete access across all functionalities. Besides, there is speed, efficiency, and accuracy along with real-time communication and managed coordination in all the business operations. This ultimately helps to address and serve requirements in less or no time.
Mobility & Flexibility – As your business grows, an automated ERP system also caters to the changing needs of your business. It processes multiple functions to provide accurate information to any user, present anywhere in the world. Remote access to the database not only ensures savings of time and resources but also helps deliver quality work within time limits.
Improved Productivity– With manual systems, tedious tasks are inevitable. This includes monitoring inventory levels, tracking and processing orders, generating reports, etc. With such an umpteenth task, mistakes are bound to happen which leads to demotivation and inappropriate use of resources.  However, the right ERP software always eradicates the need of redundant task whilst helps to perform them in less time and maintain coherence, which thereby improves productivity.
Hassle-free Performance Management – An ERP also helps in leveraging the data if the organization is willing to understand about the entire performance of the company. It provides detailed information of overall profitability, revenue generated by a specific customer, department, or any other variable. It allows to incorporate practices that are valuable to the company.
Increased Return on Investment– Although there is no specific method of calculating ROI in an ERP system, it does help in managing your operation and labor cost efficiently and significantly maintain the transparency into the system. Redundancies are also eliminated that leads to better project management higher customer satisfaction and return on investment.
When it comes to making the most of automated ERP systems, it is essential to determine the requirements thoroughly and prioritize them. There are myriad of systems available that offers different features and functionalities, hence it is recommended to take an informed approach in finding the one that enable your business to thrive.