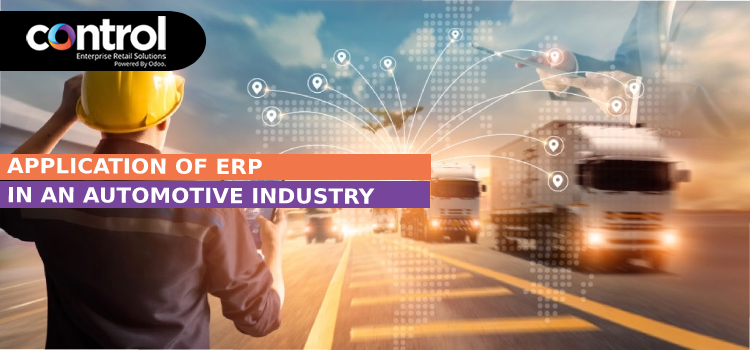 The automotive sector is one of the largest industries in the world, providing employment to nearly one-third of the population, in one way or the other. With a market that is more likely to value above $115 billion by the end of 2025, the automotive sector is one of the most promising industries. If you have a look at the modern marvels of engineering, you'll witness how the industry has made a phenomenal shift to self-driving autonomous cars. Further, consumer expectations have also reached new heights, with car buyers expecting safety, reliability, and the most advanced tech from their commuters. 
Given its vast size, there is a lot of complexity in maintaining the company's day-to-day records and keeping an overall watch over the entire system to ensure proper working of the company. Also, the automobile industry has many different steps in the manufacturing process itself, which include steps like assembling, polishing, testing, and many more.
To monitor and control all these steps with ease, automotive industries are starting to adopt ERP for Automotive Industry, to help streamline everyday business activities.
Explained briefly, below is how automotive ERP helps modern automobile companies level up their performances.  
What are the Benefits of having an Automotive ERP System?
An ERP software is a potent tool that helps manage and monitor the needs of the automotive industry in a brilliant and efficient way. Automotive ERP helps maintain stocks, manage processes, generate daily reports, and maintain and order stocks without any human intervention.
Following the ERP trends in all other major industries, the automotive industries are also moving in that path. Most of the major car manufacturing companies have already implemented an ERP system. 
Factors to keep in mind before Implementing ERP for the Automotive Industry:
Automotive ERP with all its features can sound like a lucrative thing to add to a company. However, your organization won't be able to utilize the worth of an ERP system if it is not ready or lacks resources for using the software effectively.
Following are few points to keep in mind before getting an automotive ERP system:
Company readiness: The company should have proper resources to support the ERP software; these resources refer to both human and financial aspects. It should also be made sure if the company and its employees are ready for this new change. There is a lot of time that needs to be devoted to this, and if there are other problems that the company is facing currently, it is not the best time for getting an automotive ERP solution.
Choosing the best suitable service provider: There are many ERP software providers in the market, but it is upon the company to choose one which is most suitable for the company. If the company chooses any random ERP and doesn't match the factory standards, it can bring down the entire company due to their misjudgment. Moreover, besides affecting the rate of operations, such ERP software can also result in hassle as employees have to shift to the new system, without any prior planning. 
Services that the ERP will provide: Different ERP solution providers give different facilities based on which they should be chosen, but there are few essential services that every service provider provides. Your ideal ERP service provider must be able to include inventory management, workstation scheduling, competition monitoring, SCM, and OEM.
The versatility of the ERP software: It is essential to know beforehand if the software will be flexible to use. Nowadays, every ERP software is available as SaaS, which makes it accessible from any device anytime. This provides a lot of freedom while using the software and allows different multitasking processes at a time. The security of the platform should also be checked beforehand to prevent any data loss or data theft. 
How can Automotive ERP System make your Business Futureproof?
ERP software provides various features that enable the smooth functioning of the company. It provides different features like providing faster ROI, saving operational cost, integrating different channels, and many more such features that, if appropriately implemented, will reduce a lot of burden on the people who were involved in maintaining these processes.
Conclusion:
A well-planned automotive ERP integration will help a company significantly in the long run. It will ensure that proper agility is maintained all the time, and the ERP will help provide valuable insights to the company based on which marketing and sales campaigns can be designed.
It also helps maintain records of invoices and track deliveries on behalf of the company and respond if it notices something unwanted. Other than all these monitoring and management, the ERP will ensure safe data storage protocols to protect the company's privacy from data theft.
Remember, a reliable ERP system in half the work done!