Healthcare is an industry where growth is constantly visible and experienced with the way patients are assisted and treated.
ERP systems have played a pivotal role in this transition. Today, when you search for reliable ERP solutions, you are bound to find multiple healthcare ERP software solutions. These solutions are based on intelligent technologies with advanced functionalities.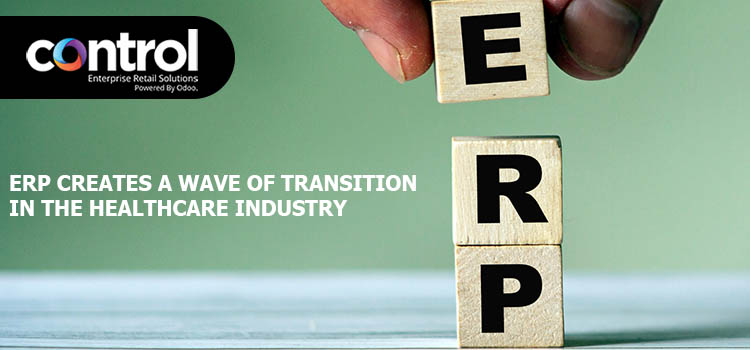 These next-gen tech solutions help to remove the bottlenecks in the path of expansion and quality services.
Here, we have covered significant concepts revolving around healthcare ERP solutions including:
Understanding the Healthcare ERP System

The Latest Healthcare ERP Software Trends

Perks of Digitized Data Security

Positive Influence of Strategic Planning

Keeping-Up with the Increasing Pace of Transition

Few Perks of ERP for Healthcare Institutions
Understanding the Healthcare ERP System
The top healthcare ERP systems are a comprehensive ERP platform that is specifically developed to support healthcare institutions. These systems help to acquire:
All-inclusive view of organizations' activities

Discard information silos

Accelerated process productivity

Quicker access to patient's information and treatment
The Latest Healthcare ERP Software Trends
Modern healthcare ERP systems are inclusive of smart technologies such as Machine Learning, Artificial Intelligence, etc. These high-end technologies have the potential to improve all activities of the healthcare institutions.
For instance, Control ERP software for the healthcare industry can automate internal activities and enhance customer experience at hospitals as well as other healthcare institutions.
AI-based healthcare ERP empowers doctors and the admin department to obtain precise and much-needed information. The admin team no longer has to go through the hassle of manually searching for the data.
Apart from this, AI-based healthcare ERP software also helps to reduce unwanted costs, prevent patients' information or any other data theft, and many more features.
Perks of Digitized Data Security
For hospitals and other healthcare institutions, it is important to save updated and clear medical records. These institutions also have to stay updated with the quantities of essential medicines and equipment.
With all the data stored under a single system, there's a constant threat of data theft or duplicity. But with healthcare ERP systems by Control, you don't have to worry about this.
This ERP solution offers robust security to your data. In fact, you can securely share the data with reliable and known third-party sources for smooth and quick communication.
It is important to choose an ERP solution that is free from data security flaws. This will not only protect your data but also your reputation in the healthcare industry.
No wonder, hospitals, and other healthcare institutions prefer custom-designed ERP software for their organization. This triggers the digitization of data and brings efficiency to the industry.
Digitization of data assists in improved patient care, maintenance of equipment, safety, and confidentiality, eliminates the risk of losing information, and follows the healthcare compliance mandates.
Positive Influence of Strategic Planning
ERP software is a gigantic hub of all your organizational activities and data. Some of this ERP software is inclusive of features such as predictive analysis, dashboards, etc. These features help different departments to design strategic plans and enhance overall business efficiency.
The system can also analyze past data and trace loop-holes in their business functioning. All this information can save you from repeating your past mistakes, prioritize actions, and concentrate on functions that need immediate action.
Keeping-Up with the Increasing Pace of Transition
The healthcare industry has to constantly stay updated with the trending tech-solutions and implement and utilize them optimally. It becomes tricky for a healthcare unit to upgrade with systems and data.
With the constant threat of losing data or misusing confidential data, implementing an ERP system allows you to create a sturdy base that can be easily integrated with other systems and equipment.
This makes it convenient for you to store an increasing amount of data and simultaneously reap the benefits of the latest technology. You can also add extensions to the ERP system to introduce new features in your existing ERP system.
This process is comparatively less time-consuming and affordable.
Some ERP software solutions are designed in such a way that they can easily adapt to the evolving technology and upgraded version. They have adequate potential to grow with the transition.
Benefits of ERP for Healthcare Institutions
Better management and utilization of data archives and patients' information.

The automated process reduces the scope of manual errors and data duplication.

A reliable CRM process activates more opportunities, increases savings, and improves services.

Tedious manual processes can be replaced with automated, reliable, and quick processes.

A rapid and secure method to share information helps health experts to make the right treatment decisions at a faster pace.

A single unit empowers the healthcare institution to make the gain command of finances and other departments.
Takeaway
ERP software solutions empower healthcare units to transform patient and treatment processes.
Reach out to Control ERP's experts to acquire seamless assistance for the implementation and use of a healthcare ERP software solution.