A wide range of industries implements and use ERP solutions such as IT, manufacturing, real estate, and many others.
A few experts prefer working and provide guidance only in specific industries. While there are others that work with diverse industry verticals and these experts tend to possess knowledge of all the industries.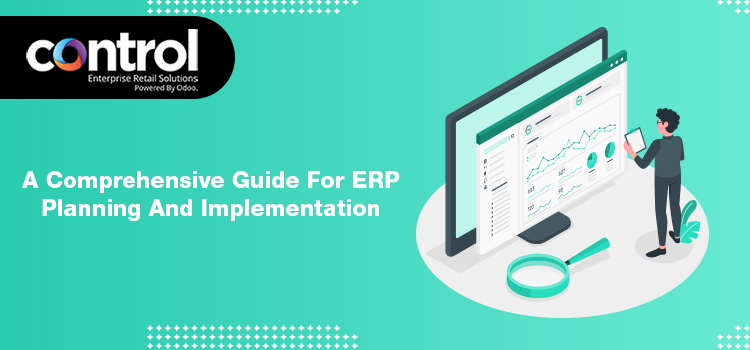 For instance, if an expert works for a public sector company, then they will possess in-depth knowledge about their business operations and how to resolve issues with the right solution.
This article will help you gain knowledge on the following-
Tips to Choose an ERP solution
Changes in the Organization And Business Process Management Tips
Implementation Tips for ERP

Tips to Choose an ERP solution
Figure out the main reason

A firm must primarily determine the root cause or the need for an ERP solution. Most companies opt for this solution to adopt the latest technology and match with the industry standards.
Once you have clarity about why you need an ERP solution, then you can start searching for a reliable and good solution.
While searching for a good vendor, you must also accumulate information about the necessary documents required for implementation. Gathering documents post selection of a vendor will be wastage of time.
Ask your team to research from your end and also experts so that you have a clear idea of the required documents for a smooth implementation.
Determine Key Functional Areas
Prioritize a few functional areas as this helps you to choose the right software. For instance, you want to improve your supply management process, then you must prioritize operational and inventory management.
You can also focus on restructuring financial processes and opt for an Omni-channel to enhance customer experience and improve sales via an eCommerce platform.
Vendors are segregated into different sections. This simplifies your task to understand and approach the vendor effectively.
As an entrepreneur, you can approach a vendor of your preference, and they can walk you through the Tier system. This will help you to gain adequate vendor knowledge. For example, Tier III vendors usually work with budding businesses, while Tier II vendors work with small and mid-sized firms. The Tiers are divided based on the annual income of the companies.
Improved Organization of Technology, Process, and People
It is important to align people, processes, and technology to create an effective digital strategy. The middle management and executives can utilize this strategy as a path to attain key KPIs.
ERP systems can guide your employees in the right direction and improve their productivity. The blend of the right system and workforce can help enhance business efficiency.
Changes in the Organization And Business Process Management Tips
Concentrate on Customer Experience
Most businesses implement value-chain mapping to work on business process management. With this, firms acquire a comprehensive outlook of activities in different departments and other activities.
Adopt a business model that provides you a 360-degree preview of your business. This helps you to discard unnecessary expenses, modify customer experience, and earn higher revenue.
Often, businesses don't follow a standard procedure to carry out business activities. This is one of the fundamental reasons why they struggle to meet deadlines, waste resources and fail to acquire maximum output.
However, standardizing some of your regular procedures will help you to organize business activities. This way, your employees will be less clueless and can simply follow the set procedure.
Several organizations find it difficult to describe project goals and then measure them. This makes it difficult to evaluate success as well.
A proper system such as ERP can help you to set and describe KPIs for your firm. It can also lead you through the path to achieving them and you can then measure your success conveniently.
Don't Stick to Just Communication Plan
Change in management is not merely restricted to alterations in the communication plan. You need to bring about radical changes in the management process. Obviously, you cannot skip communication but it surely doesn't have to be the only focal point.
Incorporating people and procedures, business transformation, use of advanced technology, etc. are some other perspectives that need an equal amount of attention.
Implementation Tips for ERP
Ever heard of budget overruns while working on a project? ERP evaluation draws your attention to the facts associated with the project. This way, you have clarity about how many resources to invest in a specific project and also enlightens you about unexpected costs.
You can allocate resources accordingly. You can avoid budget overruns and save on your finances.
Skipping your deadline is a big drawback for organizations. It can tarnish your reputation in the industry. Most businesses prefer sticking to their timeframe. Avoid stressing employees, and resources through stringent timeframes.
Instead, utilize a functional ERP system that can recommend an appropriate timeline that is convenient for your team, customers, and resources.
You can also measure employee productivity. Encourage employees to develop their skills with proper training and enhance their performance.
Follow the Right Implementation Approach
Companies with a global presence need different systems to improve their business functionalities. They install different systems one-after-the-other to enhance business efficiency.
Instead of multiple installations, experts suggest businesses install a one-stop-ERP-solution that can guide you throughout the business. For example, in the case of a global entity, they can install ERP systems at once for their multiple offices located all across the world.
You can also approach ERP consultants as they can guide you well for easy and quick installation. They can also suggest fruitful third-party integrations required for your business. These consultants can help widen your knowledge about ERP software.
This awareness can help you to transform business procedures and yield.
Conclusion
This system can also assist you to measure success across different parameters, so you will get an actual picture of your business activities, expenses, and revenue.
You can then redirect your strategies in the right direction and lead your entity on the path of expansion.